North Carolina police find malnourished 5-year-old girl locked in closet under stairs
The girl appeared to be severely malnourished with burns, scratches and bruises throughout her body.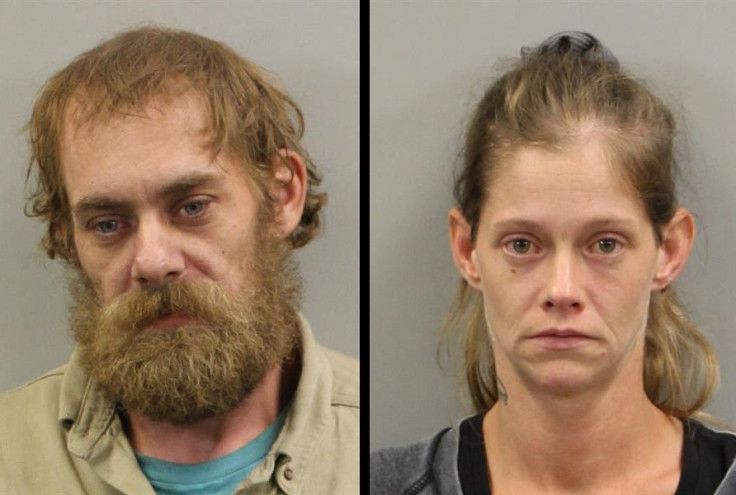 Police in North Carolina found a burned, bruised and malnourished five-year-old girl locked in a closet in an empty house in Randolph County. The girl's father and caretaker were arrested and face felony charges of child abuse.
Randleman Police said they received a call from the girl's grandmother that she was concerned the child was being mentally and physically abused. She asked that police perform a welfare check on her granddaughter.
Authorities found no cars in the home's driveway or any one else in the house when the went to check on the girl. Failing to get a response to knocking on the door, officers called the girl's name and began to hear her, WXII News reported.
The girl reportedly told police she was not OK and that she needed help. Police then broke into the home through a window. The girl was found locked inside a two-by-four-foot closet under a stairway with no food or water.
According to WGHP, the girl appeared to be extremely malnourished with burns, scratches and bruises all over her body. She was taken from the home by a daycare employee to Randolph Hospital before being transferred to Brenner's Children's Hospital.
"I don't think I'll ever forget her face when she came out of the house," said Tracy Harrell, owner of Randleman Enrichment Center who was asked by police to come with them to the home.
"I was in shock," Harrell told WFMY. "I had no clue she would look as bad as she did. Plus, I was just happy to be there because she needed a loving - she latched on to me and just kept saying 'don't leave.'"
The girl is now under custody of the Randolph County Department of Social Services.
Her father, 33-year-old Adam Byrd, and caretaker, 34-year-old Crystal Carnahan, were arrested. Byrd and Carnahan were each charged with assault with a deadly weapon serious injury, intentional child abuse serious physical injury and negligent child abuse serious physical injury.
The two are being held at Randolph County Jail under $350,000 secured bond, according to local reports.
© Copyright IBTimes 2023. All rights reserved.