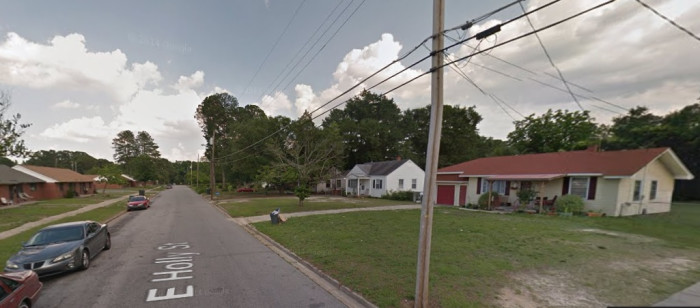 A woman who bought a second-hand freezer from a neighbour for $30 at a yard sale in Goldsboro, North Carolina had a shock when she opened it up — it contained human remains packed in ice. The woman she bought the freezer from reportedly told her the freezer was being used as a "time capsule" for a school project. She subsequently disappeared, claiming she was visiting her mother in West Virginia.
Now the woman who purchased the freezer, who does not wish to be identified, believes the remains may be those of the neighbour's elderly mother, who had lived with her daughter for years but hasn't been seen since September 2015. The woman was "just the sweetest lady. I mean quiet, kept to herself, stayed at home," the woman told WNCN. "Just unbelievable how she could just stick her mom in a freezer. She sold me her frozen mother for $30. How do you do something like that?"
She had had the freezer in her property in Holly Street for three weeks but hadn't opened it because the neighbour said a church would be coming for what was inside. However when no-one came she opened the lid. "My heart was in my throat and I ran outside (and) called 911," she said.
Goldsboro Police Department confirmed the remains were human in origin. A statement on the department Facebook page said: "An autopsy was conducted and the remains identified. The victim was a resident of Greensboro and her identity is being withheld until next-of-kin have been informed."
According to a North Carolina medical examiner the body had not been dismembered and there were no signs of foul play. However the woman who sold the freezer is being sought on suspicion of committing a class 1 felony, namely failing to notify the death of a person.