North Korea ballistic missile launch fails says South
North Korea test-fired a ballistic missile in the early hours of 31 May, but the launch ended in failure, South Korea has said. An unidentified missile was fired from the eastern naval base of Wonsan at around 5.20am local time (8.20pm GMT on Monday), South Korea's Joint Chiefs of Staff (JCS) said.
Military sources told the Korea Herald newspaper that the rocket was likely a Musudan intermediate-range ballistic missile. North Korea test-fired three Musudan missiles in April, but all of them ended in failure.
The JCS said it was still studying details of the latest launch and that the military was maintaining a high-level of combat readiness. "North Korea attempted to launch an unidentified missile from Wonsan, Gangwon Province, at around 5.20am, but it is presumed to have been unsuccessful," it was reported as saying.
Japan alert
Reports that North Korea was preparing for another missile launch first surfaced in Japan on 30 May, with the country later putting its military on alert.
"We have no reports of any damage in Japan. We are gathering and analysing data. The Defence Ministry is prepared to respond to any situation," Japanese Minister of Defence Gen Nakatani was quoted as saying.
"North Korea shows no sign of abandoning the development of nuclear missiles and so we will continue to work closely with the US and South Korea in response and maintain a close watch on North Korea."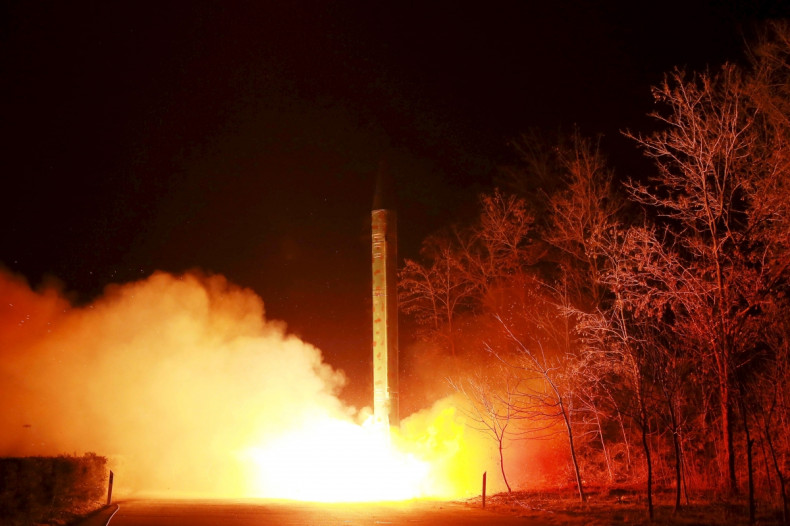 The launch comes days after North Korea called for a high-level military summit with the South to "prevent in advance" another Korean War and ease tensions. Seoul has maintained that it will only engage in dialogue with Pyongyang if it made a concrete commitment towards disbanding its nuclear arsenal.
North Korea is thought to have an advanced ballistic missile programme, with its last successful long-range launch carried out in February. Analysts estimate that the country possesses about 20 nuclear warheads, although its ability to make them small enough to fit on a ballistic missile has been questioned.
Pyongyang claimed to have successfully tested a hydrogen bomb in January, with the UN Security Council responding by imposing its toughest-ever sanctions on the country.