The US administration is fooling itself if they think their recent nuclear missile interception test, which they termed successful, can protect them from North Korean "shower of nuclear strikes", a spokesman for North Korea's Strategic Force said on Saturday (3 June).
The man also accused the President Donald Trump government of "serious military provocation" and "igniting a nuclear war".
The US conducted the test on 30 May at the Vandenberg Air Force Base in California State in which they shot down a mock inter-continental ballistic missile (ICBM) simulating an attack from the reclusive Asian state, run by dictator Kim Jong-un.
The US' move came amid heightened tensions between the two nations, especially after Pyongyang conducted three missile tests in three weeks in May.
Responding to the US missile interception test, the North Korean spokesman said: "Such risky act is a sign that their preparations for unleashing a nuclear war against the DPRK have reached the final phase," according to North Korean state news agency KCNA)
Reiterating the country's earlier responses to US criticism of their nuclear programme, the person said that US' moves "clearly prove that the DPRK's step for bolstering the nuclear force for self-defence is entirely just", referring to the country with its official name - Democratic People's Republic of Korea.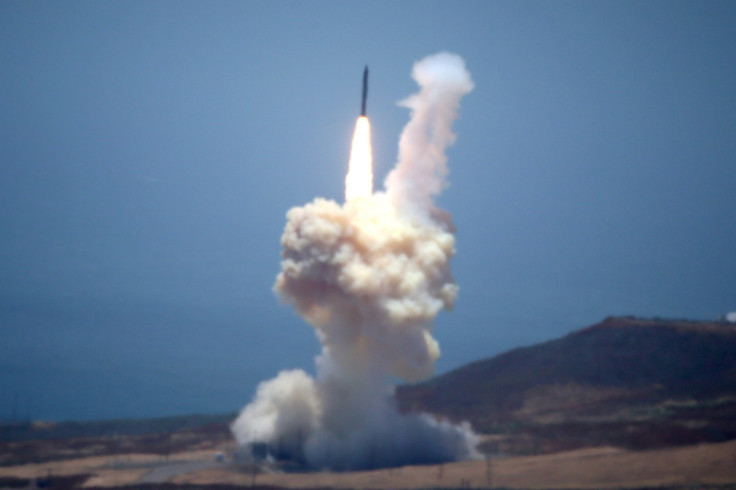 North Korea has been blaming the US of militarisation in the Korean peninsula, threatening the country's security and prompting it to take preventive measures. The US already has two warships in the peninsula - the USS Carl Vinson and USS Ronald Reagan.
The regime has also warned that it will turn US into ashes if it continues to threaten and provoke them. The Strategic Force spokesman repeated the same warning on Saturday, saying: "The last-ditch gambling of the Trump administration for a nuclear war will only bring earlier the day when the US mainland will turn into ashes."