South Korea president vows to resolve North Korea issue without foreign help as he sends aide to US
President Moon Jae-in said he would not rely on foreign governments' role to contain Pyongyang's armed provocation.
South Korea's new President Moon Jae-in on Thursday (1 June) vowed to take the lead in denuclearising the Korean peninsula without depending much on the role of foreign governments as his top security aide left for Washington to reassure the US that Seoul is not trying to reverse its decision about Thaad deployment that has angered China.
"We will take the lead in dealing with Korean Peninsula issues without relying on the role of foreign countries," Yonhap news agency cited Moon as saying. "We will launch an entirely renewed initiative and boldly implement it for lasting peace and prosperity on the Korean Peninsula."
However, Seoul will continue to work in cooperation with relevant countries like China and the US to persuade and pressure Pyongyang to sit for talks over its nuclear and missile programmes, he added.
Moon pledged to preserve the peace and stability in the Korean peninsula "by promptly and forcefully retaliating with the defence capabilities of both the Republic of Korea and the steadfast Korea-US alliance."
His remarks come just as his top security adviser has departed for Washington for talks on the controversial deployment of a US Terminal High Altitude Area Defense (Thaad) battery near Seoul.
During his two-day visit, National Security Office chief Chung Eui-yong will meet with US counterpart HR McMaster and other officials and also schedule a meeting between Moon and US President Donald Trump in Washington later this month.
The new South Korean president ordered a probe this week about the delivery of four more launchers for the Thaad system, which he said his administration was not informed about.
"My order for a probe on Thaad is purely a domestic measure and I want to be clear that it is not about trying to change the existing decision or sending a message to the United States," Moon told visiting US Senator Dick Durbin late on Wednesday (31 May).
Moon's remarks are thought to be the first clear indication that the president does not intend to stop the Thaad deployment, Reuters noted.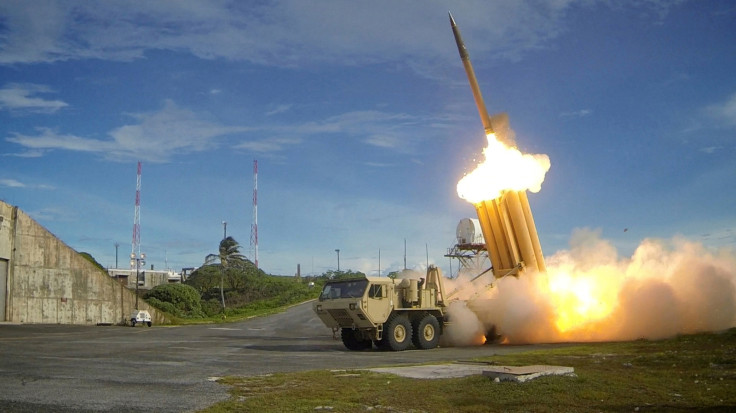 The US and previous conservative South Korean government had agreed to the deployment of the anti-missile defence system in early March in a bid to help Seoul intercept Pyongyang's ballistic missiles and defend itself against a potential missile attack from the isolated country – much against China's opposition.
But the controversy over the Thaad deployment would not have a negative impact on an impending meeting between Moon and Trump, Chung said.
"We've sufficiently explained that this has nothing to do with our alliance," Chung told reporters before he left for Washington.
© Copyright IBTimes 2023. All rights reserved.