A top US military officer has lashed out at North Korea for its latest missile test, calling it a "recipe for a disaster", as tensions continue in the Korean peninsula.
Admiral Harry Harris Jr, who is in charge of the United States Pacific Command based in Hawaii, said on Wednesday (17 May) that North Korean leader Kim Jong-un was inching closer to developing a nuclear warhead capable of striking any country.
"Combining nuclear warheads with ballistic technology in the hands of a volatile leader like Kim Jong-un is a recipe for a disaster," AP cited Harris as saying. "Kim Jong-un is not afraid to fail in public and every test he makes is a success because it takes North Korea one step closer to being able to deliver a nuclear-equipped missile anywhere in the world."
Harris' comments came at a lecture for a Japanese think tank in Tokyo on Wednesday. Earlier in the day, he met Japanese leaders to discuss Pyongyang's missile and nuclear programmes.
On 14 May, North Korea launched its latest ballistic missile called Hwasong-12, which many experts believe could be the reclusive state's most advanced missile yet. The projectile, which reached an altitude of 2,111km, flew higher and longer than any previous missiles - Scud, Nodong and Musudan.
Harris also cautioned that the missile launch indicated a major advancement in the North's technological capabilities and called for further coordination among Japan, South Korea and the US to deal with the increasing North Korean threat.
During his speech, Harris also criticised China for standing in the way of US freedom of navigation operation in the South China Sea. He said: "We should fly, by able to fly and operate wherever international law allows."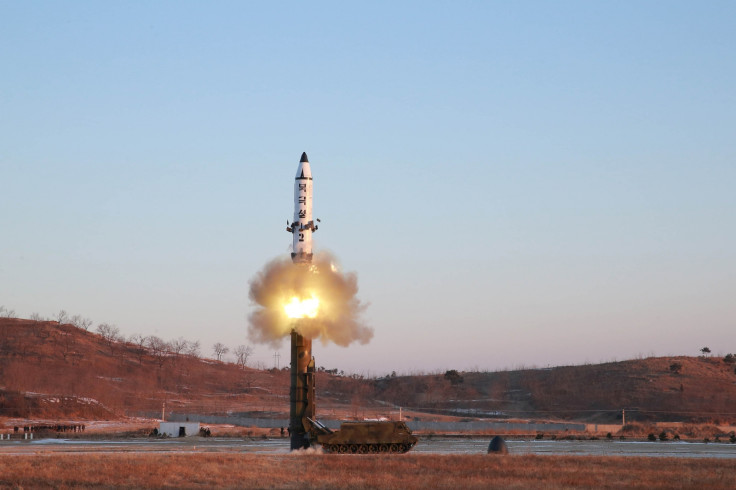 Meanwhile, new South Korean President Moon Jae-in on Wednesday (17 May) said there was a "high possibility" of conflict with North Korea.
"The reality is that there is a high possibility of a military conflict at the NLL [Northern Limit Line] and military demarcation line," Reuters cited Moon as saying.
While Pyongyang's nuclear and missile capabilities have advanced rapidly, the South is also ready and capable of striking back at the North should it launch an attack, he added.