North Korea heaped scorn on President Donald Trump's "America First" policy and called it worse than Hitler's Nazism. Labelling Trump's idea of placing Americans on the priority list as 21<sup>st century Nazism, the North said Trump's policies were more "ferocious, brutal and chauvinistic nature" compared to that of Hitler.
The reclusive Pyongyang regime's detailed statement was released just before South Korea's President Moon Jae-in is set to visit Washington on a crucial trip to meet Trump. The verbal onslaught also comes a week after the North called the American president a "lunatic" in the context of the death of US student Otto Warmbier.
The editorial titled "'American-first Principle' – Nazism in 21st Century Rejected" was carried by the state mouthpiece Korean Central News Agency (KCNA) on Monday, 27 June. It contained all the usual caveat against Trump's controversial policies such as the Muslim travel ban and the withdrawal from the Paris climate accord.
"Anti-immigration politics, little short of fascism's racist politics, has touched off aversion from big businesses which are gaining big benefits by relying on immigrated men of talents, and has sparked off derision by the world people as it denied the history of the US itself, a multi-national and multi-racial country," the KCNA said.
"The 'American-first principle' arouses denunciation by the public at home and abroad as it advocates the world domination by recourse to military means just as was the case with Hitler's concept of world occupation," added the KCNA.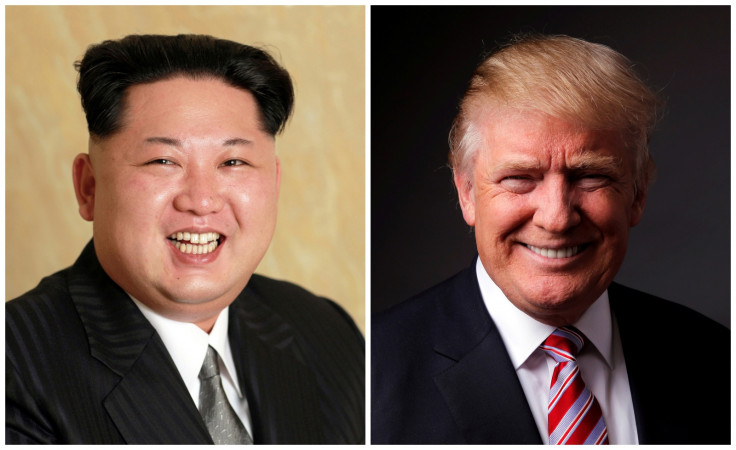 In relation to the sanctions imposed on North Korea to pressure the hermit kingdom from pressing ahead with its weapons programme, the KCNA said: "Its wild act of blocking even medical appliances and medications, to say nothing of even a drop of fuel oil, from entering the country, is an unethical and inhumane act, far exceeding the degree of Hitler's blockade of Leningrad."
Though North Korea is known for its harsh stance and remarks against its adversaries, likening someone to Hitler and policies to Nazism is strikingly unusual. Previously, the North had called Trump's predecessor, Barack Obama, a monkey for hailing the release the movie "The Interview" which mocked the North Korean leadership.