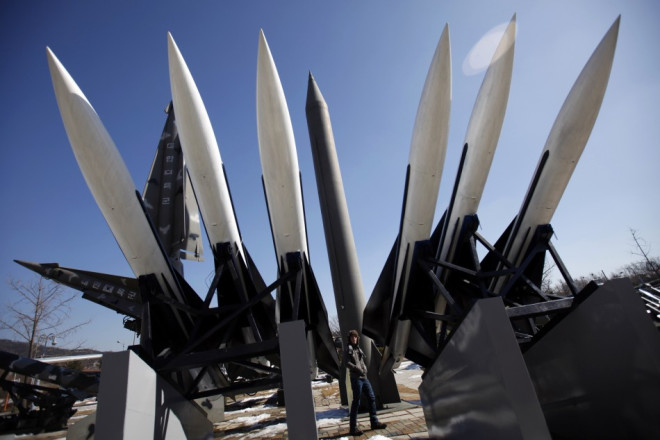 North Korea has fired four short-range missiles towards the sea off the country's east coast, according to South Korea's Yonhap news agency.
The agency did not specify the reason behind the launch.
However, South Korea began its annual joint military exercises with the US this week, despite opposition from Pyongyang.
The military drill is the first reunion - in more than three years - of families divided by the Korean War.
The annual "Key Resolve" and "Foal Eagle" drills – routinely condemned by North Korea as rehearsals for invasion – will reportedly last until 18 April and involve a combined total of 12,700 US troops and many more from South Korea.
MORE TO FOLLOW...