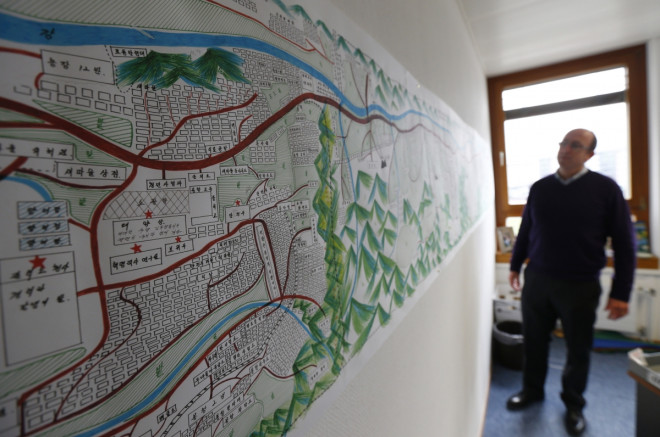 The full details of North Korea's brutal prison camp regime are now apparent, after a UN report revealing a horrific system complete with forced abortions, drowned babies and public stonings.
The UN report, based on first-hand testimonies from those who have lived through the horror, shows that North Korean citizens can be imprisoned for the most trivial offence, even spilling a drink in an inopportune place, and are routinely bullied and humiliated during their incarceration.
After years of innuendo and tittle-tattle surrounding the hermit state, this report provides damning, conclusive evidence of the abuses perpetrated in the name of North Korea's potentate Kim Jong-un, as well as his father and grandfather.
Here are the key findings of the report:
Torture on pregnant women
It appears that pregnant women are particularly vulnerable to abuse inside the prison camps, with many being forced to kill unborn foetuses and even live babies.
"In Onsung, women are blood tested for pregnancy and sexually transmitted disease. They force abortion after the test" said Jihyum Park, a former prison camp inmate.
"Pregnant women in labour camps also carry loads up and down hills, to cause miscarriages."
Jee Heon A, another who survived the camps, watched a crying mother drowning her baby, under threat by prison guard, who could not bear the noise the newborn was making.
Hail the dictators!
People in North Korea are taught to worship their Communist masters, as all other forms of worship are practically considered a blasphemy.
One man was imprisoned for absent-mindedly wiping spilled drink with a newspaper with Kim Jong-Il's picture on it.
Kang Cheol-kwan, who was imprisoned in a camp for ten years, told the UN commission how political prisoners were treated in the Korean gulags.
Kang said that, after two 'traitors' were killed, "the 2,000-3,000 prisoners in attendance were instructed to each pick up a stone and hurl it at the corpses while yelling: 'Down with the traitors of the people!'
"We did as we were told...Most of us closed our eyes, or lowered our heads, to avoid seeing the mutilated bodies oozing with black-red blood.
"The skin on the victims' faces eventually came undone and nothing remained of their clothing but a few bloody shreds."
A former inmate called Lee, who does not want his full name to come out, as some of his relatives are still in North Korea, said that people were beaten every day, and then left to die.
"No one fought back. No one had the energy" Lee said. "I didn't feel guilty. We were given training, like brainwashing, and told not to feel sympathy."
Unfinished tale of tortures
Kim Hye-Sook ended up being imprisoned at the age of 13 because her grandfather had escaped to South Korea. She was sent to camp 18, where she ended up spending 28 years.
Kim remembers guards spitting into inmates' mouths, and gagging if they recoiled at the gruesome act.
"They would signal us to come over and make us sit down" Kim said.
"There was a position in which we all had to sit. We'd put our hands behind our backs and kneel, and then raise our heads and open our mouths.
"They'd spit phlegm into our mouths. If we swallowed, they wouldn't hit us. But if we gagged, they would beat us badly."
Inmates ate Rats, lizards
"I knew I had to survive on my own," says Kim Hyuk, orphaned at the age of 12, and later imprisoned for smuggling rice from China.
"So I would eat anything, and I ate lizards, snakes, rats, reptiles, whatever. Reptiles were the only meat that I could eat."
"In the springtime, I would eat grass, but if you ate the wrong grass, then you would get poisoned and you would suffer swelling and bloating. I would eat different types of grass and roots."
Army used prisoners for 'practice'
Ahn Myong Chul, who was a prison guard, told the UN commission that in the military they were taught Tae Kwon Do and other martial arts.
"We didn't have people to practise on, so they summoned the inmates so that we could practise our kicks and hits on them" Ahn said.
"We really didn't care if we were going to kill them or let them live. And once we started beating, some people would just die from the first strike."