North Korea flash floods kill 40 and leave thousands homeless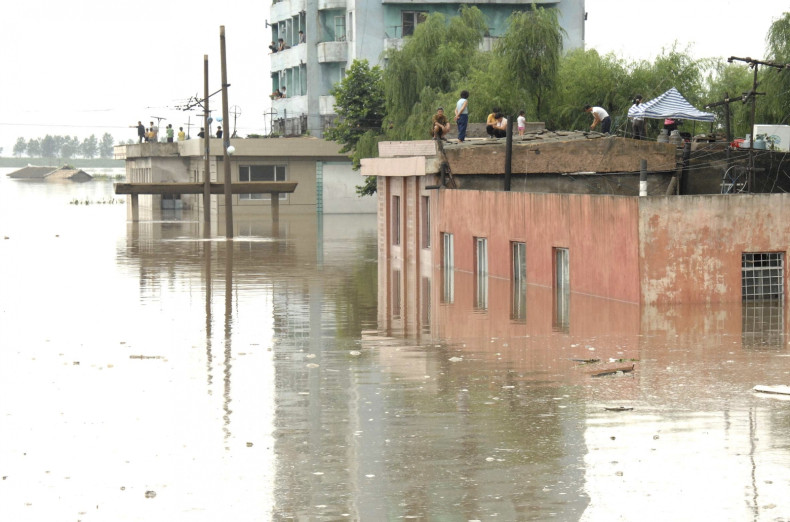 Flash floods have killed at least 40 people and left 11,000 homeless in North Korea. Pyongyang said in Rason city, a special economic zone, nearly 100 state buildings and several rail networks have been destroyed. Farmlands have also been flooded.
"The rate of hourly precipitation on 22 August reached 160mm, submerging entire villages. Water levels were as high as a human being and poured in through the windows of people's homes unabated," a source in North Hamgyong Province told Daily NK along with providing photos.
Though the official Korean Central News Agency (KCNA) has put the death toll at 40, reports suggest it could be much higher considering the large-scale devastation. North Korean state TV has also released video footage of people battling flooded streets with submerged vehicles.
"When there's flood damage in China, the nation's leader heads there personally to – at the very least – assess the situation. But the North Korean authorities aren't doing anything! People lack even bare necessities like sufficient food and medicine," the source added.