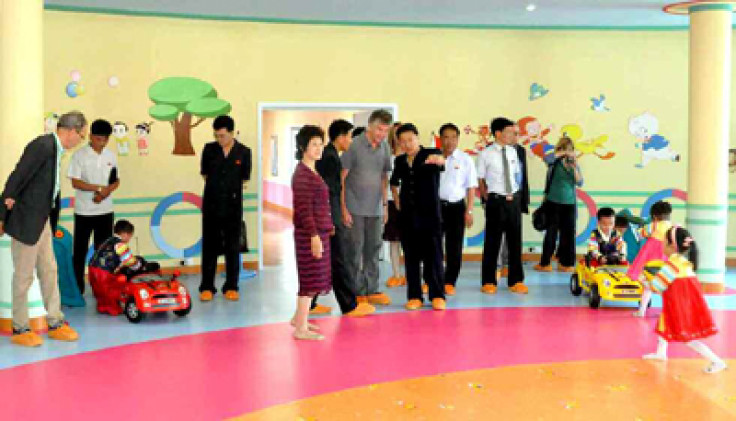 Tony Blair's former chief of staff, Jonathan Powell, has left North Korea at the end of a four-day diplomatic tour of the hermit kingdom with other European representatives.
The group, which also included former Labour MEP Glyn Ford, arrived in the secretive country earlier this week, to hold unofficial talks aimed at easing relations with Pyongyang.
During his stay, the 59-year-old Powell met with Kang Sok Ju, one of Kim Jong-Un's top foreign policy officials, and toured some of the country's tourist sights, including the Kumsusan Palace of the Sun containing the embalmed bodies of late dictators Kim Jong-il and Kim Il-sung.
"At the halls of immortality where Kim Jong-il and Kim Il-sung lie in state they [Powell's group] paid homage to them," reported the state-news agency KCNA.
They also toured Kim Jong-Un's snow dreamland, the Masikryong ski resort, and other structures including an orphanage and an international children's camp, the regime's mouthpiece said.
Powell, who served under Blair from 1997 to 2007, is now the head of Inter Mediate, which describes itself a registered charity for negotiation and mediation.
According to its website it works include providing support to peace processes "wherever the appropriate fora for dialogue are non-existent or ineffective" and runs backchannel communications "in situations where face-to-face negotiations are impossible or inadvisable".
The UK does have an embassy in Pyongyang, but diplomatic relations with Kim and his heavy militarised, quarrelsome regime are for obvious reasons quite chilly.
It was not the first trip to North Korea for Powell, who has been on diplomatic missions in the country several times before, including once in March last year.