North Korea has unveiled a new airport featuring VIP rooms, restaurants and shops offering beer, Mars bars and other sweets.
Pictures of dictator Kim Jong-un touring the recently completed terminal at Pyongyang International Airport were splashed over three pages by state-run newspaper Rodong Sinmun.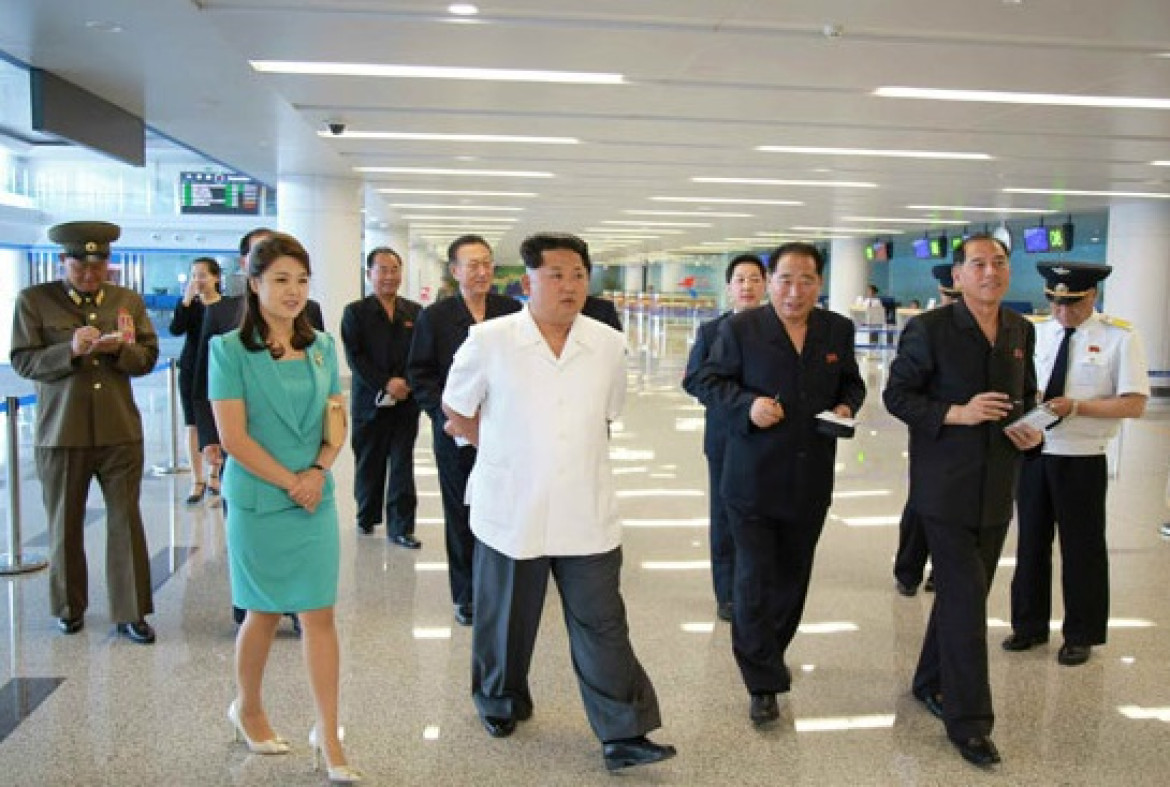 The Communist regime's mouthpiece reported the leader was "very satisfied to see the terminal well built as required by modern architectural beauty and national character".
Kim was seen inspecting duty-free stores selling watches and cosmetics and passing through an airport security detector accompanied by his wife, Ri Sol-Ju, and the usual following of officials.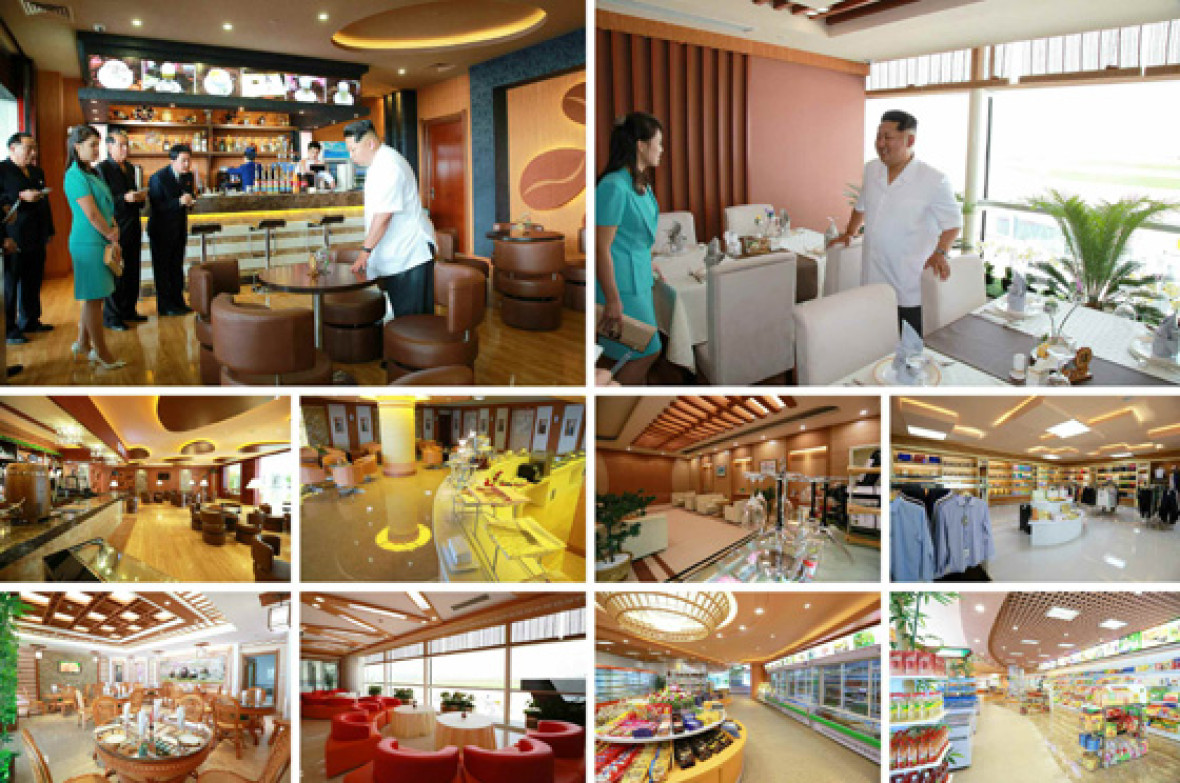 Due to open in July the airport, in Kim's plan, should be connected to the capital by high-speed railways and a motorway, which are not yet built, the newspaper reported.
The propagandistic boast was in line with Kim's pledge to develop state-of-the-art infrastructures in the hermit kingdom, including ski resorts and water parks.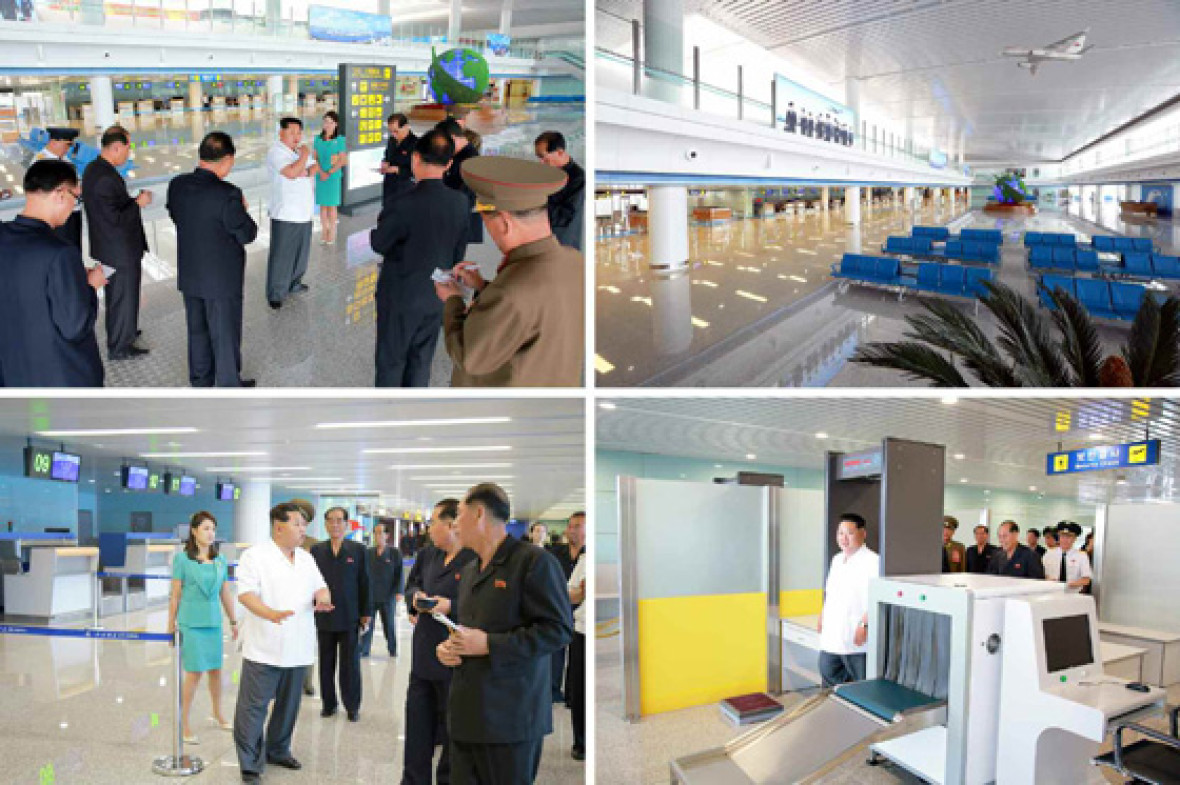 These are expected to be enjoyed by the few tourists visiting the country and a close circle of high-ranked figures, as a large share of the population is struggling to bring food to the table in the first place.
More than two million of the country's 25 million people are receiving help from UN World Food Programme and one in three children under five are malnourished, according to the BBC.
This year, North Korea said it is facing its worst drought in more than a century, with the UN calling for $111m (£70m) in April to fund its humanitarian projects in North Korea, adding that 70% of the population faced food shortages.