North Korea's ballistic missile programme has advanced to the point that it now has the capability to launch nuclear strikes on the US, according to a high-ranking US military official. Admiral Bill Gortney, commander of US Northern Command and North American Aerospace Defence Command, said Pyongyang likely possessed the ability to miniaturise nuclear warheads and put them on intercontinental ballistic missiles.
He added that the US military was ready to respond in the event of a North Korean nuclear launch. Analysts estimate that North Korea possesses about 20 nuclear warheads, although its ability to make them small enough to fit on a long-range rocket has been called into question.
In May, the country said it had successfully tested a submarine-launched missile, overseen by its leader Kim Jong-un.
Stark assessment
"We assess that they have the capability to reach the homeland with a nuclear weapon from a rocket," Gortney was quoted as saying at an event hosted by the Atlantic Council think tank on 7 October by Reuters.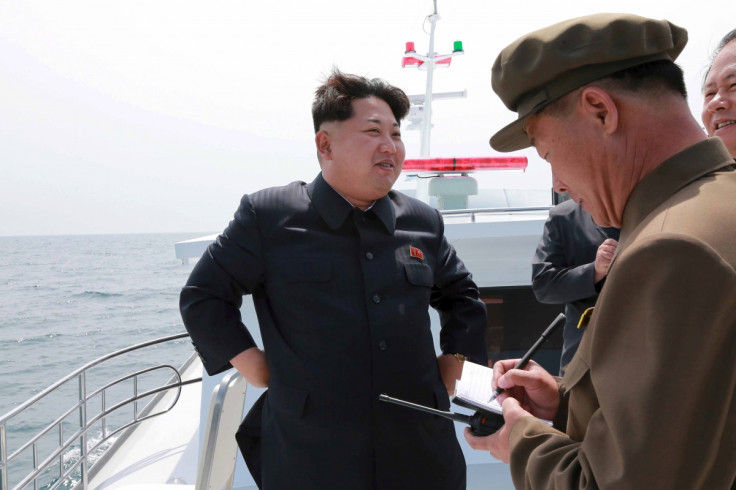 "We're ready for [Kim], and we're ready 24 hours a day if he should be dumb enough to shoot something at us. I'm pretty confident that we're going to knock down the numbers that are going to be shot."
The striking assessment comes days after North Korea's ambassador to the UK stated that the country had "full capability to fight a nuclear war with the US". "If a war breaks down its calamity and destructiveness will be totally different to that of the 1950s and the range of the war will no longer be limited to the boundaries of the Korean peninsula," Hyon Hak-bong warned at an event in Chatham House. "Nuclear warheads with an explosive power ten times greater than the atomic bomb dropped on Hiroshima will be flying across the Pacific Ocean."
Gortney said the US military was modernising its missile defence system with new sensors and radars to better identify and knock down incoming rocket attacks.