The United States has expressed concerns over North Korea's progress in terms of its nuclear and missile capabilities following a series of tests conducted by the country over the past year. Following a meeting with his South Korean and Japanese counterparts, US Deputy Secretary of State Antony Blinken pointed out that the Kim Jong Un administration had conducted 24 missile tests in the past year, along with two nuclear tests.
Speaking at a news conference, following the meeting on 5 January, he said that even the failed tests served as a learning experience. "Even a so-called failure is progress because... they apply what they have learned to their technology and to the next test. And in our assessment, we have a qualitative improvement in their capabilities in the past year as a result of this unprecedented level of activity," Blinken said.
"With every passing day the threat does get more acute," he warned, referring to recent comments made by the North Korean leader that his country was close to test-launching an intercontinental ballistic missile (ICBM) — which would be capable of hitting the United States, someday.
The deputy secretary of state urged cooperation between the US, Japan and South Korea along with other countries in the face of a military threat.
"At the same time, it's absolutely vitally important that we exercise sustained, comprehensive pressure on North Korea to get it to stop these programs, to come back to the negotiating table, and to engage in good faith on denuclearisation," Blinken said.
US Defense Secretary Ash Carter, in his exit memo, stated that the US was making its own nuclear improvements. "In the face of North Korea's continued nuclear and missile provocations, we're improving our nuclear and conventional deterrent capabilities," he said in the document listing the department of defence's accomplishments between 2009 and 2016.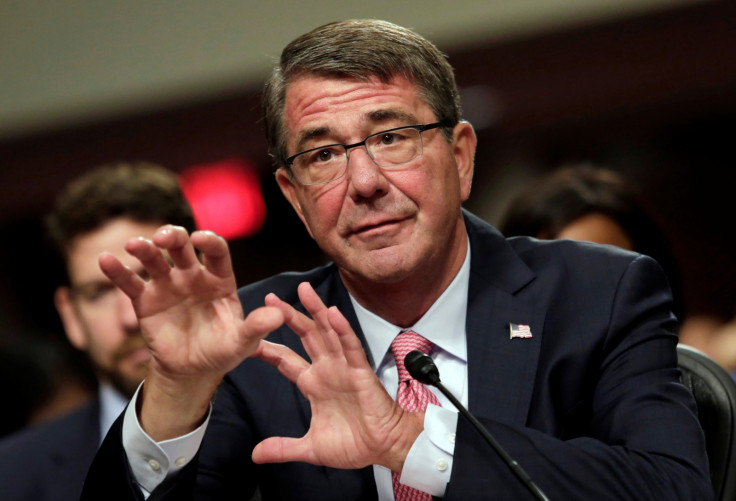 Carter said that the forces in the Korean Peninsula were ready to "fight tonight" if necessary. "This includes threats posed by North Korea's nuclear and missile programs, against which DoD (Department of Defense) is fully capable of defending the US homeland. Our position has been, and remains, that North Korea must abide by its international obligation to abandon its nuclear and missile programs and stop its provocative behaviour," he said.
Following Kim's Sunday statements on its ICBM capabilities, President-elect Donald Trump responded with a tweet, which simply read: "It won't happen." Experts, however, have warned that he needs to pay more attention to the threat and refrain from tweeting about it.
"It's just a statement of resolve without any indication of how he's going to prevent it," said John Delury, an associate professor of Chinese studies at Seoul's Yonsei University. "And, of course, it's all about the how."