North Korea is reportedly planning major muscle-flexing exercises around two key anniversaries slated for April. They come amid the launch of several ballistic missiles and nuclear threats from leader Kim Jong-un's regime.
North Korea usually holds massive military parades at key political events and April's calendar is full of such anniversaries. The events include the 105<sup>th birth anniversary of the reclusive state's late founder Kim Il-sung, on 15 April, and the 85<sup>th anniversary of the creation of the Korean People's Army on 25 April.
"The meaningful April holidays should be marked as big political festive events that can be remembered in the national history," the Rodong Sinmun newspaper said on Monday (3 April).
The isolated state is also known for conducting nuclear tests around such anniversary dates and there is a high possibility that North Korea might stage provocative acts in April too, South Korea-based Yonhap news agency noted.
This time around Pyongyang is believed to be preparing for a huge military parade at Mirim Airport in the capital city for the military's founding anniversary, in an attempt to show off its military power, a government source reportedly said.
The largest military parade that Pyongyang had ever conducted was on 10 October 2015 to mark the 70<sup>th founding anniversary of the country's ruling Workers' Party.
Analysts are reported to be keeping a close eye on the developments from Kim Jong-un's regime as it is speculated to put its strategic missiles on display at the parade, including a newly developed intermediate-range ballistic missile (IRBM), also known as the Pukguksong-2.
The military parades are expected to keep other countries — like the US, South Korea, China and Japan — too vigilant as it is said to give experts a glimpse of Pyongyang's latest missile programmes and other new military equipment, according to Yonhap.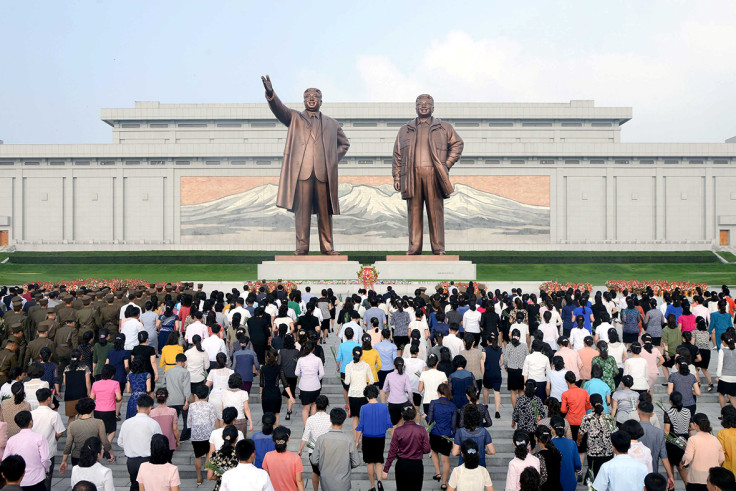 North Korea is believed to have unveiled its intercontinental ballistic missile known as the KN-08 for the first time in its military parade in 2012, during the 100th birth anniversary celebration of Kim Il-sung.
However, the country has been warned against any possible provocation.
"We are calling on North Korea to refrain from making provocative acts and (make efforts) for the improvement of inter-Korean ties," Lee Duk-haeng, spokesman for South Korea's unification ministry told a regular press briefing.
Other key events in April include, Kim Jong-un completing five years as the first secretary of the National Defense Commission on 13 April. He took charge of the leadership in late 2011 following the death of his father, Kim Jong-il. The date is also believed to coincide with the 25<sup>th anniversary of Kim Il-sung being awarded the grand marshal title.