North Korea launches missile days after joint military drill by Washington and Seoul
South Korean military claim Pyongyang rocket fell into Sea of Japan but details are sketchy.
North Korea has launched a missile near its border with China, according to reports by South Korea.
A South Korean military official said the launch took place in the Tongchang-ri region on Monday morning local time (6 March). The missile fell into the Sea of Japan, Associated Press reported.
The missile was fired from the area of the Seohae Satellite Station. Pyongyang has conducted long-range rocket launches from that site in the past.
It is not yet clear exactly what was launched in the latest incident. A ballistic missile was fired in February in an action condemned by the UN, US and South Korea.
Only days ago, Seoul and Washington started massive joint military drills. A spokesman for the North's General Staff of the Korean People's Army said last week that Pyongyang's response to the drills would be its toughest ever to the drills although it did not specify what it would do.
North Korea's leader, Kim Jong-un, has made no secret of wanting a nuclear missile programme that can deter what he says is US and South Korean hostility.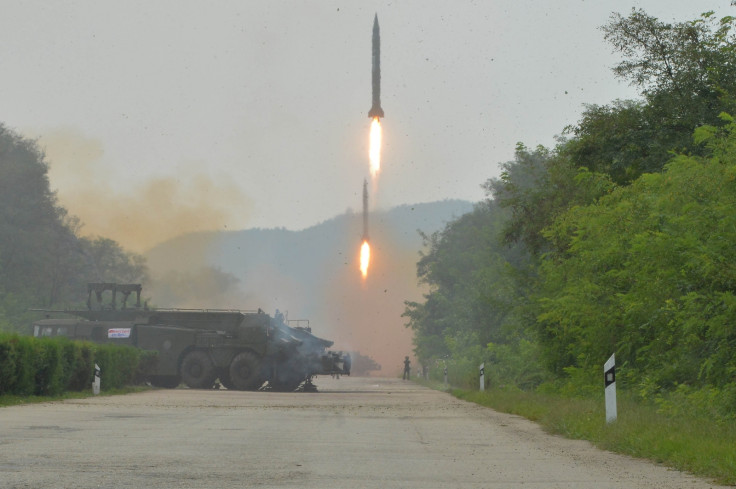 © Copyright IBTimes 2023. All rights reserved.