In an uncharacteristic outburst against Beijing, North Korea has blasted China for cooperating with the US in imposing UN-engineered sanctions on the country. It is rare for Pyongyang to voice sharp criticism against its key trading partner and political ally, China.
Pyongyang's remarks come after the UN Security Council announced fresh targeted sanctions on North Korea on 2 June for its repeated missile tests. The expanded sanctions blacklist 14 North Korean individuals and four entities.
Reacting to the latest clampdown, the Kim Jong-un regime said it will not scale down any of its nuclear or missile programmes. It insisted that the country "will not flinch from the road to build up nuclear forces".
"This 'resolution', which is said to have been drafted after a long 'consultation' between the US and China, places entities and individuals related with the DPRK's nuclear and rocket program as a target of 'additional sanctions',"a spokesperson for the North Korean foreign ministry said, according to a dispatch by the state-run Korean Central News Agency (KCNA).
"Two countries railroaded 'sanctions resolution' at the UNSC after having drafted it in the backroom at their own pleasure and are enforcing it upon others just paving it as 'the general will of the international society'. It is a bare expression of a high-handed and arbitrary act in pursuit of their own interests trampling upon international justice," the spokesman added.
Despite international calls and global condemnation, the North has refused to halt any of its missile launches or scale back its nuclear programme, which violate UN regulations. The global community continues to build more pressure on North Korea in the hope that economic suffocation would bring the country back on track.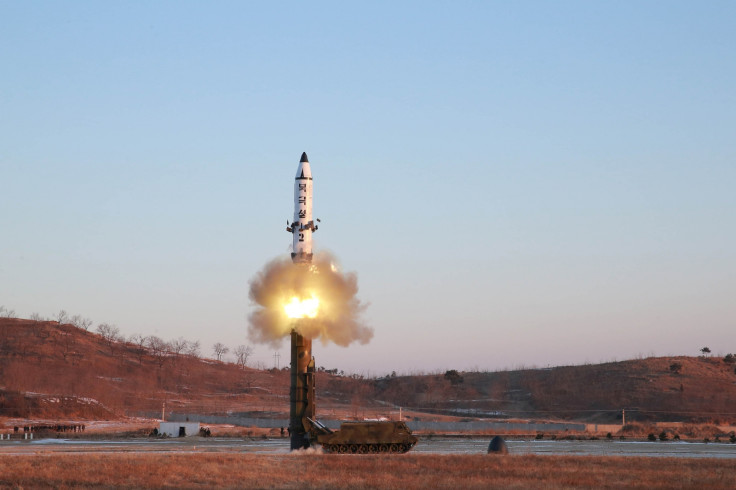 In response to the increasing global pressure, the North added: "It is a fatal miscalculation if the countries, which have had a hand in the frame-up of the 'sanctions resolution,' would even think that they can delay or hold in check the eye-opening development of the DPRK's nuclear forces even for a moment."
China is becoming increasingly frustrated with North Korea because of its defiance. Though the neighbour has not fully abandoned Pyongyang, Beijing has significantly toned down its support for the North in global platforms and has also limited its trade ties with the country.