North Korea could be in the early stages of preparation for another nuclear test, South Korea's president has warned. Park Geun-hye said on 18 April that signs of "preparation for a fifth nuclear test" had been detected north of the border and ordered the South's military to be ready to respond to any provocation.
"We are in a situation in which we don't know whether North Korea could stage provocation as a move to overcome its isolation and to consolidate its internal unity," she was quoted as saying by the Yonhap news agency.
Speculation over a fresh nuclear test by Pyongyang is rife, with analysts saying such a test could compensate for the military's failed missile launch on 15 April. South Korean officials believe the test could happen in early May, before the North Korea's ruling party holds a congress.
'Convincing signs'
Seoul officials told Yonhap that there had been a sharp recent increase in activity at a nuclear test site in the east of the country called Punggye-ri.
"Compared to last month, the frequency of vehicle, workforce and equipment movements increased two- to three-fold recently," they said. "Related officials concluded that it is a convincing sign that North Korea is preparing for its fifth nuclear test, and they are keeping close tabs on the situation."
The UN Security Council slapped its toughest ever sanctions on North Korea after the country claimed to have successfully tested a hydrogen bomb in January.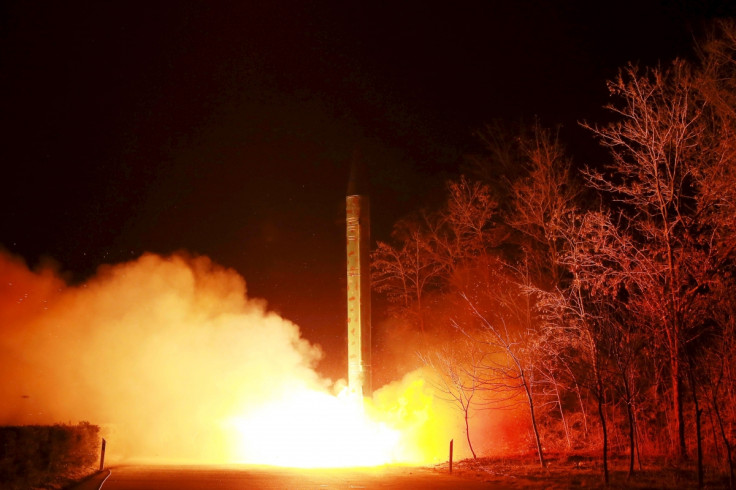 South Korean officials said they were closely monitoring the Punggye-ri site for signs the North may be about to test a miniaturised nuclear warhead.
Pyongyang is thought to have an advanced ballistic missile programme, with its last successful long-range launch carried out in February.
Analysts estimate that the country possesses about 20 nuclear warheads, although its ability to make them small enough to fit on a long-range rocket has been called into question.
"If North Korea goes ahead with a fifth nuclear test, it may announce a success in testing a miniaturised nuclear warhead that could be loaded onto an ICBM (inter-continental ballistic missile)," a South Korean government source told Yonhap.