The Kim Jong-un regime feels this is not the appropriate time to discuss the fate of three American citizens who are still under detention in North Korea, the state-run media has reported.
The troubled relations between the US and North Korea, worsened by the bitter war of words in recent times, are not conducive to negotiations, the foreign ministry in Pyongyang was cited as saying by KCNA.
The ministry's statement is believed to have come in response to media reports over the weekend, which suggested that the Donald Trump administration was engaged in back-channel diplomacy with Pyongyang to negotiate the release of the three US citizens.
Joseph Yun, the US delegate on North Korean affairs, reportedly met North Korean diplomats who are assigned to the UN through the so-called New York channel and spoke about getting the Americans freed.
The three detainees are all thought to be Korean-Americans, who are held by Pyongyang for "serious offences" committed against the Kim regime.
The foreign ministry's comment also comes amid a rare moment of de-escalation in Korean peninsula tensions as Kim put a planned missile strike on the US Pacific territory of Guam on hold.
KCNA reported on Tuesday (15 August) that Pyongyang has decided to wait a little longer to watch US action before "rounding off the preparations for the enveloping fire at Guam".
The issue of releasing the detained Americans also comes days after North Korea released a Korean-Canadian pastor on "humanitarian grounds". Hyeon Soo Lim was released on 9 August on "sick bail". He was imprisoned for more than two years following his arrest in December 2015 for allegedly trying to overthrow the Kim regime using religion.
Hyeon's release came at a time when fears loomed that he might suffer the same fate as American student Otto Warmbier. Like the pastor, he too had been detained for alleged involvement in subversive acts in North Korea.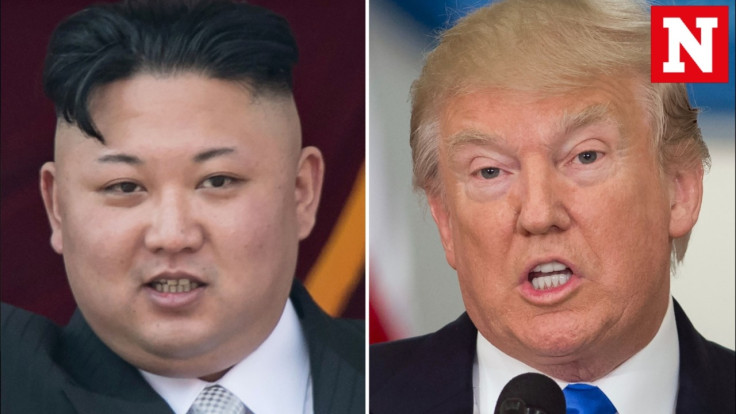 Pyongyang released the 22-year-old on 13 June on "humanitarian grounds". He was medically evacuated to the US on a military plane the following day after being imprisoned in North Korea for 17 months. But his family said he arrived in a state of coma, and eventually died on 19 June.