Taiwan puts military on high alert after China conducts three-day drills near Taipei
The Chinese air force flew nuclear-capable bombers and surveillance aircraft near Taiwan's air space.
Taiwan has put its military on high alert after the Chinese air force flew several bombers and surveillance aircraft around the island nation and conducted three-day drills from Saturday till Monday (14 August).
The exercise involved a group of Xian H-6 bombers and Y-8 aircraft, the latest in a series of Chinese military activities close to Taiwan, the self-ruled island's defence ministry said.
The ministry said Chinese aircraft had entered Taiwan's air defence identification zone (ADIZ) a couple of times during the drills.
"Our air force and navy will stay on high alert to prevent them from intruding upon our territorial waters or airspace or even engaging in hostility," defence ministry spokesman Chen Chung-ji said on Tuesday.
"We're experienced and have been doing this for a long time, and we ask our citizens to rest assured. We will of course take actions to avoid escalating any conflict throughout this process," Reuters cited him as saying.
Chinese aircraft flew past Taiwan's southern tip through the Bashi Channel on Sunday, but it was reported to have remained outside of Taiwan's ADIZ. After flying across the Bashi Channel between Taiwan and the Philippines, the aircraft flew northward and then over the Japanese island of Miyako before returning to their base in China, Taipei said.
The Xian H-6 bombers and Y-8 aircraft were accompanied by a group of Chinese early warning aircraft and two Sukhoi Su-30 fighter jets in the Miyako Strait.
China is yet to comment on its latest military activities in the region but it has often defended its flybys as routine.
China considers Taiwan as its breakaway province. It has never renounced the use of force to bring Taipei under its control, but since Taiwanese President Tsai Ing-wen took office in May last year, Beijing fears the democratic leader may seek independence for the self-ruled nation.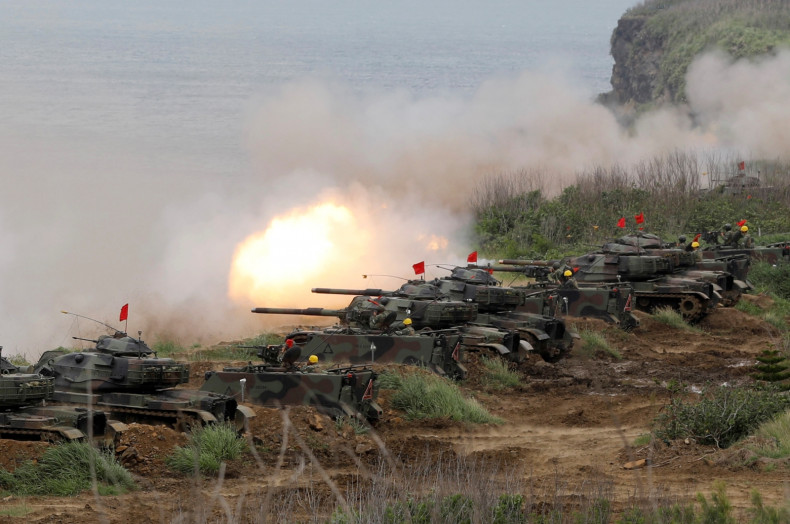 Taiwan has long been warning Beijing of increasing its military activities in its airspace, but China is reported to be increasingly asserting itself in territorial rows with the claimants to the South and East China Seas islands.
The recent flybys by China are reported to be the third time in August that the military planes were seen near Taiwan.
On 9 August, Taiwan spotted a Y-8 aircraft flying over the western Pacific Ocean, through the Miyako Strait and into the East China Sea, east of Taiwan.
Prior to that on 5 August, a group of Xian H-6K bombers and Y-8 aircraft were seen near Taiwan's ADIZ.