South Korea has floated the possibility that North Korea should host some skiing events at the 2018 Winter Olympics and also that a unified Korean ice hockey team could compete together at the event.
The announcement, made by sports minister Do Jong-hwan, is the latest in a series of olive branches waved by Seoul's new administration designed to thaw relations with Kim Jong-un's regime north of the border.
Next year's Olympics are scheduled to begin in February in Pyeongchang, a South Korean town not far from the demilitarized zone that buffers the two Koreas, which are still officially at war.
"North Korea says the Masikryong Ski Resort was built according to global standards, and I intend to discuss this with [North Korean IOC representative Ung] Chang," Do said.
"I'm also thinking about the Olympic torch passing through Kaesong or Pyongyang. Hopefully we'll be able to ease lingering tensions as we try to bring North Korea on board," he added, as reported by Chosun Ilbo.
Last week, South Korean president Moon Jae-in, who only recently formed a government after a corruption scandal engulfed predecessor Park Geun-hye, proposed that the two Koreas bid jointly for the 2030 football World Cup.
"If the neighbouring countries in north-east Asia, including North and South Korea, can host the World Cup together, it would help to create peace," he said.
Moon's liberal administration has struck a markedly different tone towards the one-party state next door, compared with its predecessor.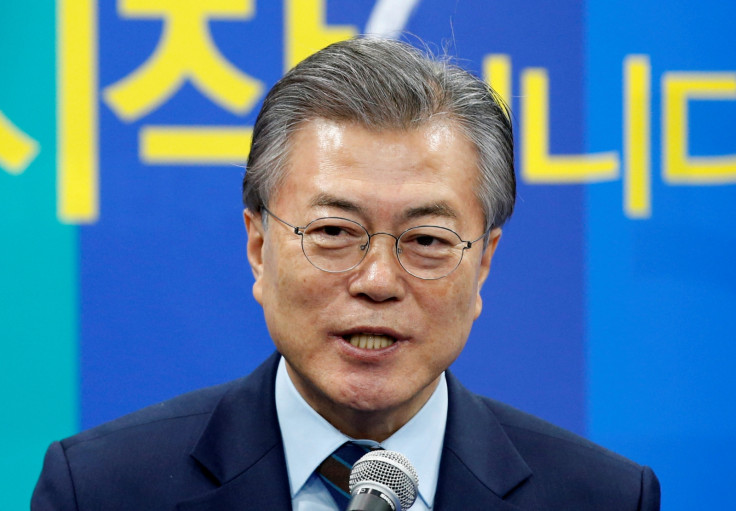 However, the pivot towards reconciliation with North Korea could raise eyebrows in the US, where President Donald Trump's early days in office have been marked by heightened tension with the communist state.
The US was on a war footing after Kim Jong-un defied warnings and conducted a series of provocative missile tests.
Yesterday, 22-year-old American Otto Warmbier died in Ohio after being returned from a North Korean labour camp in a coma.