Indonesian police are hunting four foreigners that escaped from a notorious Bali prison via a 50ft-long drainage tunnel, in a Shawshank Redemption-style operation.
An Australian, a Bulgarian, an Indian and a Malaysian dragged themselves through muddy water filling the 20in-by-28in pipe and emerged beyond the outer wall of Kerobokan Prison on Monday (19 June).
ABC report that staff at Kerobokan became aware the men were missing during a morning check on Monday.
The head of Bali's prison system, Surung Pasaribu, said he believed the men had escaped through the ceilings of their cells.
He added: "A torch was inside the hole, after we dug it. It was found in the ground beneath the soil."
Initial fears that the men may have been trapped inside the tiny hole were not realised after prison staff conducted a full examination.
Asked where he thought the were, Pasaribu said: "Only God knows, I hope they're all well."
Australian Shaun Edward Davidson, 33, was nearing the end of a 12-month sentence for an immigration offence but is believed to be weary of returning to Australia, where he faces drugs charges.
Bulgarian Dimitar Nikolov Iliev, 43, was serving a seven-year sentence for money laundering while Indian Sayed Mohammed Said, 31, and Malaysian Tee Koko King bin Tee Kim Sai, 50, were serving 14 and seven years, respectively, for drugs offences.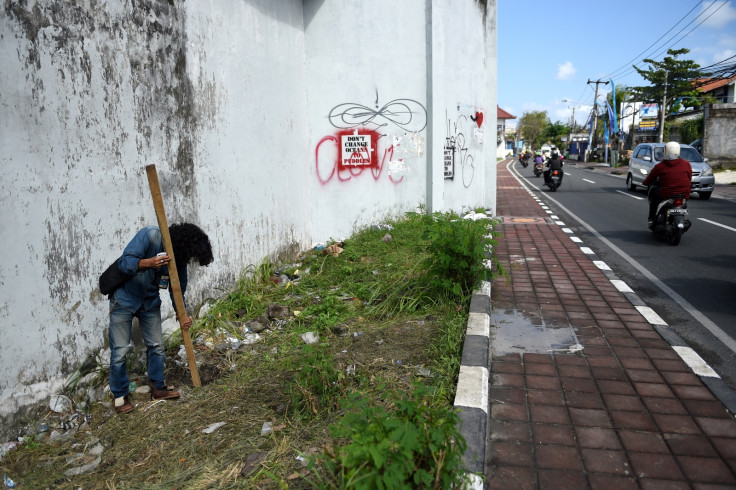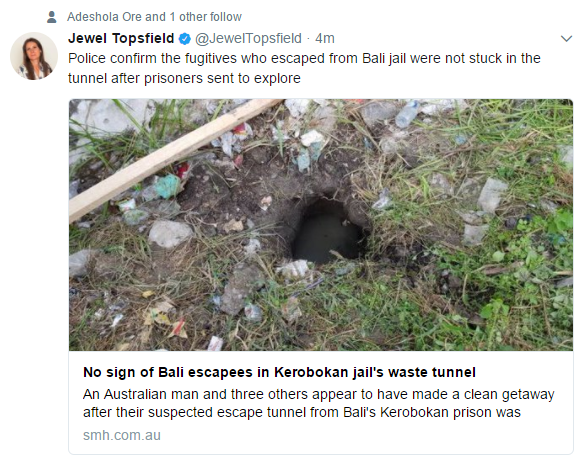 News Corp Australia reported that authorities were unable to locate the men's passports, although Pasaribu assured reporters that the escapees did not have them.
Jail breaks are a common occurrence in Indonesia, where facilities are typically overcrowded and under-staffed.
Just last month, 200 prisoners broke free from Sialang Bungkuk prison on the island of Sumatra
Kerobokan prison was built for 300 prisoners but holds more than 1,300 inmates at present, many of them sentenced for drug offences on the popular tourist island.
In the most recent case, the very existence of the tunnel, the absence of a guard on the watchtower near its exit and the fact the men were not spotted by road users has raised questions about whether they had help from someone on the inside.