North Korea and South Korea hold talks over Kim Jong-un's latest threats of war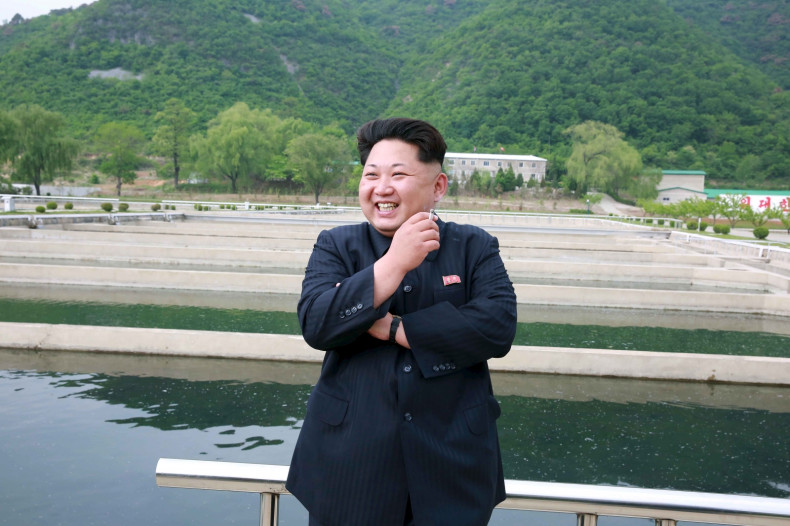 Officials from North Korea and South Korea are due to hold peace talks after Kim Jong-un's regime has threatened to declare war on its neighbour. The latest threats of military action by the rogue state come after a series of minor incidents between the Koreas raised diplomatic tensions.
Kim Jong-Un – an unsettling history
In May 2014, a North Korean singer, said to be Kim Jong-Un's ex-girlfriend, appeared on state TV. She had reportedly been executed by firing squad in 2013.
This May, Kim Jong-un is alleged to have executed his defence chief, Hyon Yong Chol with an anti-aircraft gun because he fell asleep at a military event, and had his vice-premier, Choe Yong-Gon, killed for opposing his reforestation policy.
Last month reports suggested that Kim Jong-un had executed the manager of an aquarium after dozens baby turtles starved to death. The manager's staff complained that frequent power outages and a lack of food supplies had led to the animals' deaths.
South Korea's government estimates 70 officials have been executed since Kim Jong-Un took power in 2011.
Representatives from each country were to meet at the truce village of Panmunjom at 10am BST to hammer out a deal that that would lead to a peace accord. The office of South Korea's president said its national security director Kim Kwan-Jin and unification minister Hong Yong-Pyo will meet with Hwang Pyong So, the head political officer for the Korean People's Army, and Kim Yang Gon, a secretary of the central committee of the Workers' Party of Korea.
The North Korean government had set a deadline of 9.30am BST for the commencement of military action against South Korea on orders of leader Kim Jung-un. The dictator threatened "strong military action" if South Korea did not stop broadcasting propaganda over loudspeakers into North Korea.
South Korea insists it will not switch off the loudspeakers, which have been blasting propaganda messages across the border for the past week. The broadcasts were restarted after an 11-year hiatus after two South Korean soldiers were maimed by landmines, allegedly placed by North Korean forces.
On Friday, 21 August, a statement from the North Korean authorities said: "We have exercised our self-restraint for decades. Now, no one's talk about self-restraint is helpful to putting the situation under control. The army and people of the DPRK are poised not just to counteract or make any retaliation but not to rule out all-out war to protect the social system, their own choice, at the risk of their lives."