North Korea has test-fired three short-range missiles into the water off its eastern coast, according to South Korean media.
The South Korean Defence Ministry could not immediately verify the reports of the missile fire from YTN TV station and Yonhap news agency.
Test-firings are regularly employed by North Korea as a show of force towards their arch-enemy. For example, the pariah state fired missiles into disputed waters near a South Korean warship last month.
The latest act of aggression comes just a day after the country commemorated the 64th anniversary of the beginning of the Korean War with a mass rally in Pyongyang's Kim Il-sung Square.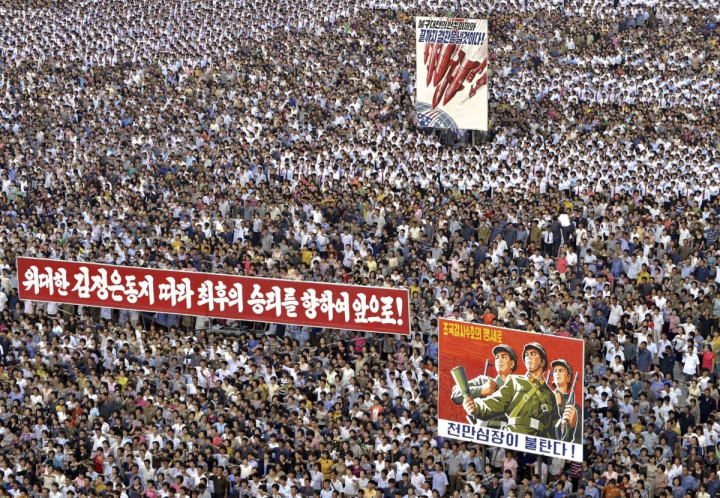 North Koreans chanted "down with [the] US aggressor" while marching down the street in footage televised by the state-run television channel KRT.
After three nuclear tests in recent years, there has been speculation that North Korean leader Kim Jong-un is preparing for a fourth test as tensions continue to rise between the two nations.
North Korea recently called South Korea's President Park Geun-hye a 'prostitute at the hands of pimp Barack Obama' while South Korea has issued warnings that it will retaliate forcefully if provoked.
The two countries are still technically at war after a ceasefire brought fighting to an end in July 1953 but both North and South remain in a state of armed truce.