The North Korean regime has reportedly threatened to launch intercontinental ballistic missile (ICBM) to coincide with Donald Trump's presidential inauguration in the US. The North had earlier warned that the timing of the imminent launch will be decided by the country's leader Kim Jong-un.
The North's key mouthpiece Rodong Sinmun, published by the ruling party, carried a report on Friday (20 January), which read: "An ICBM test-firing is a fair self-defence step to counter the US threat of a nuclear war against us (the North) that nobody can argue."
It added: "We don't care what others say, and our ICBM will be test-fired at a certain time and place which our leadership will decide."
In anticipation of any provocative act from the North, the reclusive regime's adversaries – the US, South Korea and Japan – have also announced a trilateral naval exercise starting on Friday. Aegis-equipped destroyers from all the three nations would take part in the three-day exercises, which would include simulated missile threats emerging from Pyongyang.
The North Korean warning comes a day after South Korea's military said that Pyongyang could be readying two ICBMs for a test launch in the near future and that two missiles have been placed on mobile launchers, according to Seoul's Yonhap news agency.
The devices reportedly "are estimated to not exceed 15 meters (50 feet) in length, making them shorter than the North's existing ICBMs".
The news agency quoted anonymous military official as saying that the North was aiming to send a "strategic message" to the incoming Trump administration ahead of his inauguration on 20 January.
An official from South Korea's Joint Chiefs of Staff said that the claims could not be verified and they are keeping a close eye on it.
Additionally, two US government officials have also said that there are indications that the North could be preparing for a new missile test-launch in the coming weeks. According to the officials, US intelligence satellites picked up signs of activity at North Korea's Chamjin missile factory which is southwest of Pyongyang.
The officials stressed it is unclear what kind of missiles would be launched or when. One of them was quoted as saying the launch could be carried out using a mobile launcher, meaning there would little or no notice.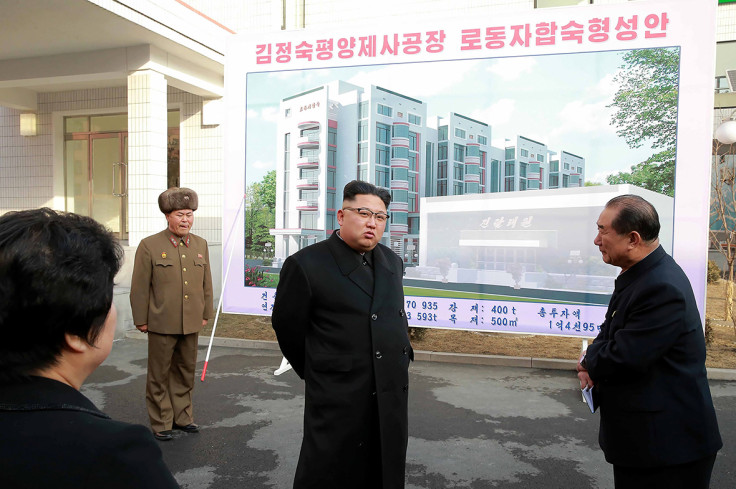 Pyongyang has never tested an ICBM successfully so far, with analysts strongly questioning the North's abilities to come with such advanced system. The military experts suspect though Pyongyang could trumpet the missile as an ICBM, the strike range of the weapon is likely to fall under 2,500 km (1,550 miles) which is half the range of an ICBM of 5,500 km (3,400 miles).