North Korea has warned that it would be a "piece of cake" to destroy South Korea as the country now claims to have a weapon capable of reaching even the US mainland. Pyongyang's latest threat comes as a response to the US-South Korea joint military exercises, which took place as a show of force by the allies against the hermit kingdom.
South Korean and American forces were engaged in test-firing a barrage of missiles as part of their unscheduled training drills in the Korean peninsula after North Korea test-fired its intercontinental ballistic missile (ICBM) 4 July.
Mocking the joint exercises, the Kim Jong-un regime termed South Korea as "puppet military gangsters" and threatened to destroy its southern neighbour.
"It will be as easy as a piece of cake for the [North] to wipe out the puppet forces... as we are now able to destroy even the US mainland across the ocean," said a report carried by the state mouthpiece Korean Central News Agency (KCNA).
The report also added that its Hwasong-14 ICBM is capable of carrying "large heavy nuclear warheads" and could reach up to the "heart of the United States".
It was a significant moment for North Korea, which has been striving for decades to acquire weapons capable of striking the US mainland. The test-launch was also timed to perfectly coincide the US Independence Day.
"I guess they are not too happy with the gift package we sent them for the occasion of their Independence Day," Kim said.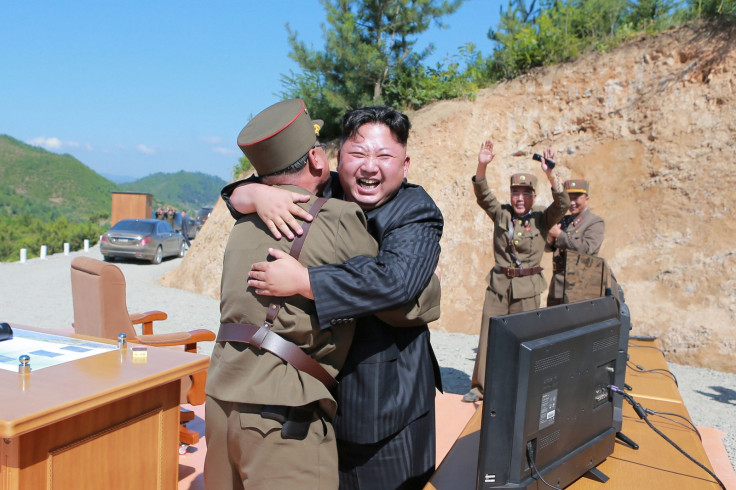 Global powers have unanimously condemned North Korea's test-launch in varying degrees and are now scrambling to address the situation. While the US and its aligned geopolitical powers want to further tighten sanctions, Russia and China have urged caution while pressing on with North Korea.
While speaking at the UN Security Council, the US ambassador to the UN Nikki Haley said: "The international community can cut off the major sources of hard currency to the North Korean regime. We can restrict the flow of oil to their military and their weapons programs. We can increase air and maritime restrictions. We can hold senior regime officials accountable."