The US has launched another air strike in Somalia against al-Shabaab militants and their positions in the southern part of the African nation. The Pentagon said an unknown number of Islamists were killed in the strike on 4 July.
This is the second attack in the last two days and the third in recent days targeting the al-Qaeda-linked al-Shabaab militants. In March, US President Donald Trump authorised the Pentagon to launch both aerial and ground operations buttressing the Somali government campaign against the militants. Trump had simplified the process of conducting strikes in the region by giving the Pentagon more power to launch operations cutting down multiple layers of approval from various agencies.
"We will continue to assess the results of the operation and will provide additional information as appropriate. Specific details about the units involved and assets used will not be released in order to ensure operational security," the US military's Africa Command said in a statement. It is also unclear whether manned or unmanned aircraft carried out the strikes.
The latest strike took place in a region some 480kms south-west of the Somali capital Mogadishu. "Working from actionable intelligence, the Department of Defence conducted a successful collective self-defence strike operation against an al-Shabaab troop concentration," added Africom.
The first air raid took place on 11 June aimed at destroying an al-Shabaab training camp while the second one was launched on 2 July. The US currently has about 50 troops which are mostly advising and assisting the Somali military.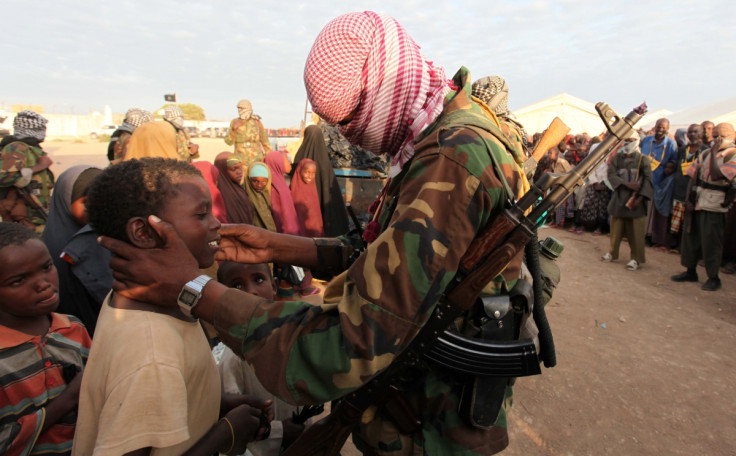 Al-Shabaab, which was once on the brink of overrunning Mogadishu, was driven out of the Somali capital in 2011. But it still has a strong presence in southern and central parts of the war-torn Horn of African nation. The group has frequently carried out terror attacks in the region.
The Islamists, who aim to impose a harsh Shariah law toppling the globally backed government, has shown immense resilience despite constant regional and international efforts in the past years to wipe out the militants.