The US and South Korea fired a barrage of missiles after North Korea test-launched an intercontinental ballistic missile (ICBM). The two allies carried out the joint military exercises involving live firing on Wednesday, 5 July a day after Pyongyang fired its missile.
<source src="https://video.ibtimes.co.uk/transcoder/480p/135/us_south_korea_joint_drills_5_7_17.mp4" type="video/mp4">
<source src="https://video.ibtimes.co.uk/transcoder/480p/135/us_south_korea_joint_drills_5_7_17.mp4" type="video/mp4">
Though the North's projectile was earlier thought to be an intermediate-range missile, it has now emerged that the projectile was indeed an ICBM as claimed by the hermit kingdom. Both South Korean and American militaries have confirmed that it was an ICBM – the first such test undertaken by the reclusive regime.
The Seoul-Washington joint drills took place under the orders of South Korean President Moon Jae-in, who said that the two countries should bolster the defence posture in the wake of increasing threats from North Korea.
As part of the unscheduled exercises, the troops fired an array of missiles including South Korean army's short-range Hyunmoo-2A, which has a strike range of about 300kms and the US' surface-to-surface Army Tactical Missile System (Atacms).
"The deep strike precision capability enables the ROK (South Korea)-US Alliance to engage the full array of time critical targets under all weather conditions," at a time of "North Korea's destabilising and unlawful actions," said the US' Eighth Army.
Tensions in the Korean peninsula have been escalating for the past several months after the North defiantly fired several missiles ignoring global calls to scale down its weapons programme. The latest test-launch marks yet another significant progress as this was the first time the North carried out a test of an ICBM, which can potentially reach the US mainland.
The US has already warned there needs to be a global action against Pyongyang as it constantly steps up its belligerence. The UN Security Council (UNSC) is also set to hold an emergency session on Wednesday, 5 July, at the request of the US, Japan and South Korea to discuss pointed actions against the North Korean regime.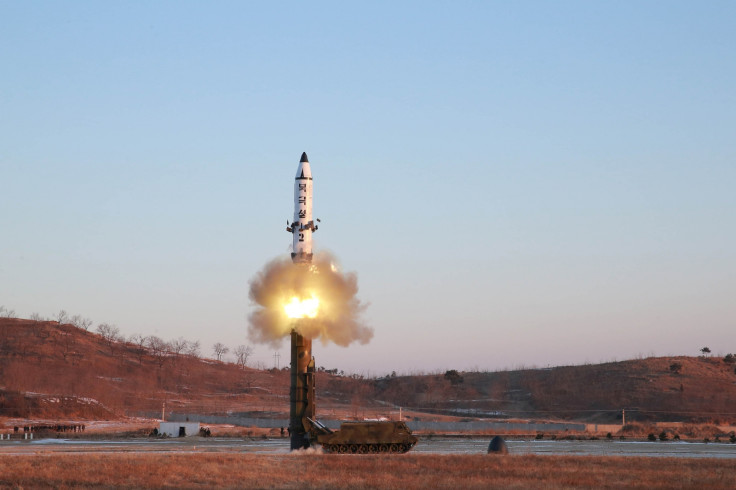 In a more ominous sign of what to come, North Korean leader Kim Jong-un has pledged there will be more such gifts for the "Yankees".
"Kim, with a broad smile on his face, told officials, scientists and technicians that the US would be displeased to witness the DPRK's strategic option as it was given a 'package of gifts' incurring its disfavour by the DPRK [ the Democratic People's Republic of Korea – North Korea's official name] on its 'Independence Day', calling on them with to frequently send big and small 'gift packages' to the Yankees as ever so that they would not feel weary," said a report by the state-run Korean Central News Agency.