Reminding the US of the 1968 spy ship seizure incident, North Korea has threatened of more miseries if the United States provoked a war. The Kim Jong-un-led regime issued the warning on the 49<sup>th anniversary of Pyongyang's capture of intelligence boat USS Pueblo.
The seizure led to the death of one crew member, while the others on board were taken into custody.
"The US will face a position more miserable than that in the Pueblo case if it forgets that lesson and frantically pursues new ways to provoke war against the North," Pyongyang's Central TV station reportedly said on Monday (23 January).
The communist country also said it has the military might to completely eliminate US imperialism, and accused the country of inflicting immeasurable misfortune and sufferings on the Korean people.
"Our republic has the mighty military power to counter any kind of war that the US chooses," Yonhap news agency quoted the North Korean regime as saying to the television channel.
In 1968, North Korea had accused the US of sailing its navy ship into its territorial waters. The US refuted the allegations saying the seized vessel was in international waters at the time of the attack.
North Korea captured 80 crew members and two civilian oceanographers and detained them for 11 months. One crew member had died in the seizure attack. The captured sailors were released only after the US signed a letter of apology.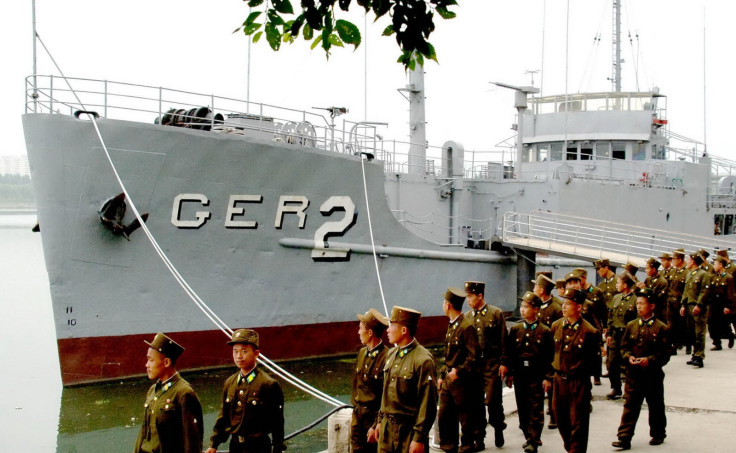 Since the incident, North Korea has kept Pueblo, named after a city in Colorado, on display at the War Victory Hall along the Taedong River in Pyongyang for propaganda purposes, Yonhap wrote.
The fresh warning for the US came after the North recently said it is soon going to test an intercontinental ballistic missile (ICBM) capable of hitting the US mainland. The communist regime was also reported to have issued threats of conducting the missile launch to coincide with the inauguration ceremony of Donald Trump as president of the US on 20 January.
Trump had said the North's ICBM test "won't happen", but had not elaborated on how he planned to thwart North Korean threats. While many experts have suggested that renewing talks with Pyongyang could be the most suitable way to peace, it remains unclear what Trump's strategy towards the reclusive state would be.