The US Department of Treasury on Wednesday (11 January) imposed sanctions on North Korean dictator Kim Jong-un's younger sister, Kim Yo-jong, and six other government officials over "ongoing and serious human rights abuses and censorship activities" in the country.
The sanctions list included two North Korean entities – the State Planning Commission and Ministry of Labour.
In a statement, the department said Kim Yo-jong is the vice director of the ruling Workers' Party of Korea Propaganda and Agitation Department (Pad), which is part of the government of North Korea and the primary "agency responsible for both newspaper and broadcast censorship, among other things".
"Treasury is taking this action in conjunction with the State Department's 'Report on Serious Human Rights Abuses or Censorship in North Korea', which is being submitted in accordance with the North Korea Sanctions and Policy Enhancement Act of 2016," the treasury department said in the statement.
John E Smith, acting director of the treasury department's Office of Foreign Assets Control, said: "The North Korean regime not only engages in severe human rights abuses, but it also implements rigid censorship policies and conceals its inhumane and oppressive behaviour.
"Today's action exposes individuals supporting the North Korean regime and underscores the US government's commitment to promoting accountability for serious human rights abuses and censorship in North Korea," he added.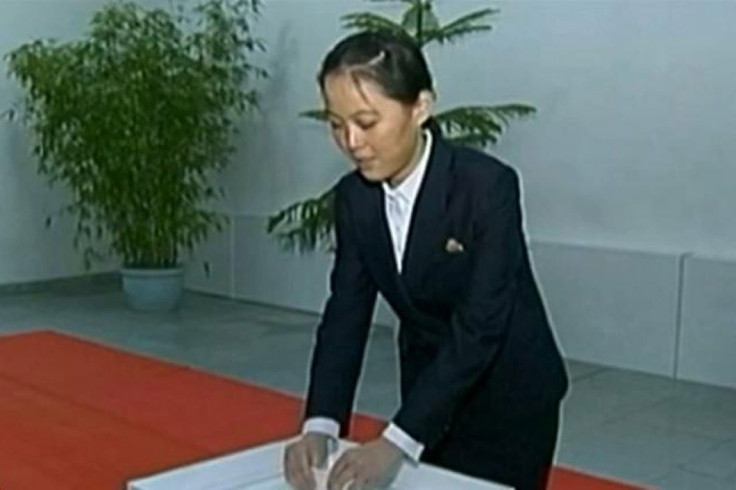 The individuals included Kim Won Hong, the minister of state security; Kim Il-Nam, the chief of the South Hamgyong Province political prison camp; Choe Hwi, a vice director of Pad; Min Byong Chol, also called the "angel of death" for his record of political inspections and purges, a member of the Organisation and Guidance Department of the ruling party; Jo Yong-Won, the vice director of the Organisation and Guidance Department; and Kang P'il-Hun, the director of the General Political Bureau of the Ministry of People's Security.
Earlier, the US blacklisted the North Korean leader over his continued defiance of bans on conducting nuclear and missile tests. However, undeterred by the sanctions, Kim recently announced that his military was in the final stages of building an intercontinental ballistic missile and warned the US of its nuclear capability.
Incoming US President Donald Trump, responding to the threats, said in a Twitter post that such a thing "won't happen".