North Korea's Berlin embassy used to acquire nuclear technology, spy chief says
Hans-Georg Maassen, head of Germany's domestic spy agency, said technology would have civilian and military purposes.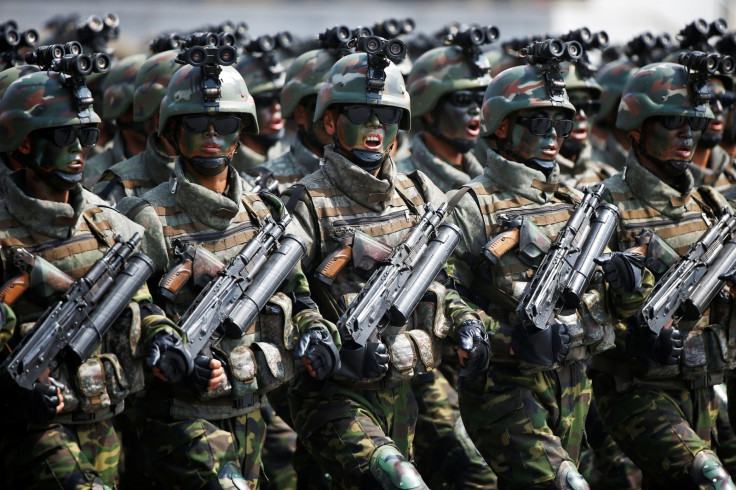 Germany's domestic intelligence agency chief has claimed North Korea has been acquiring equipment and technology for its nuclear weapons programmes through its Berlin embassy.
Hans-Georg Maassen, head of the Bundesamt fur Verfassungsschutz (BfV), said: "We have noticed that so many procurement activities have taken place from the embassy."
Speaking to German public television channel ARD in an interview to be broadcast on Monday, he added: "From our point of view, they were for the missile programme but also partly for the nuclear programme."
He did not specify what the technology was, but said it would have civilian and military purposes.
"When we see such things, we stop them. But we cannot guarantee that we spot and block each attempt."
He added it could be presumed that parts for North Korea's launch programme were acquired "via other markets or underground buyers had acquired them in Germany".
An investigation by Germany's intelligence agency saw signs North Korea was trying to procure equipment and technology in 2016 and 2017, according to ARD.
The news comes amid North Korea's advances in weapons programmes, with its latest efforts focusing on long-range missiles with the potential to reach the United States mainland.
The UN Security Agency imposed sanctions on North Korea following tests of intercontinental ballistic missiles, but according to a UN report released this week, the country violated sanctions and earned nearly $200 million from exporting coal, iron, steel and other banned commodities last year.