North Korea's missile launch was to get ready for attack on American base in Japan
The UN is expected to discuss the launch on Wednesday 8 March.
North Korea's launch of four ballistic missiles was in preparation for an attack on a US base in Japan, according to media in the secretive state.
The news agency KCNA said the exercise of the banned missiles was "tasked to strike the bases of the US imperialist aggressor forces in Japan in contingency".
Japanese defence minister Tomomi Inada said the missiles flew around 1,000 km (620 miles) at an altitude of 260 km (160 miles), with some landing around 300 km (190 miles) from the country's coast.
Earlier on Monday (6 March), the North Korean ambassador to the United Nations sent a letter to the security council complaining about the joint exercises between South Korea and the US that have begun.
Jo Song Nam said: "It may go over to an actual war and, consequently, the situation on the Korean Peninsula is again inching to the brink of a nuclear war".
A White House official told The Associated Press that Washington is looking into whether to look at more sanctions, military action or resume negotiations with North Korea.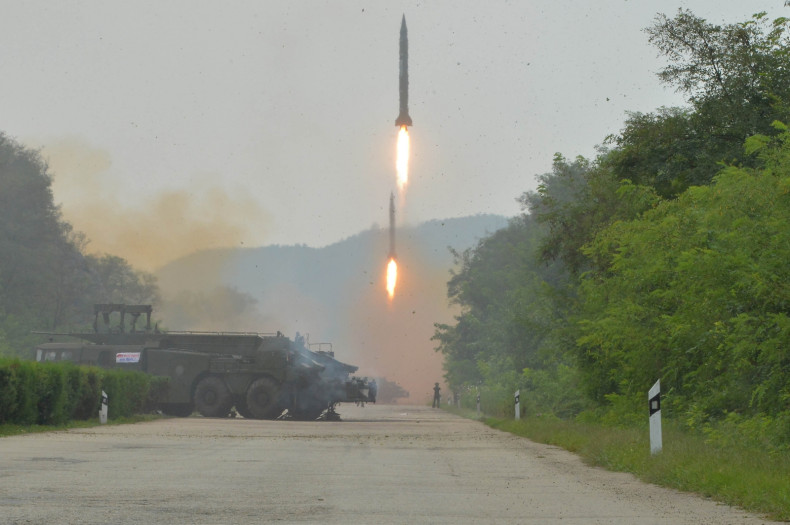 The United Nations Security Council is expected to discuss the launches on Wednesday (8 March).
The US and Japan have said they would boost defences against ballistic missiles. A US official said plans to install a Terminal High Altitude Area Defence (THAAD) defensive missile system in South Korea may be brought forward, Sky News reported.