North Korea's Musudan missile launch ends in failure again, says US
The US said it had detected signs that Pyongyang's missile is likely to have exploded soon after launch.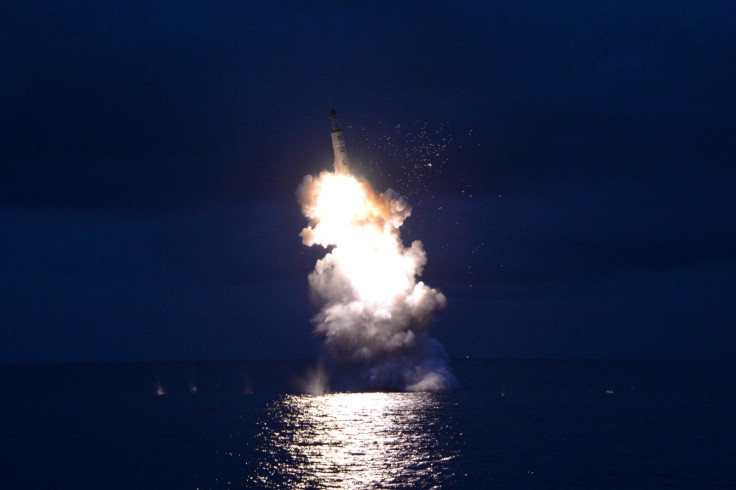 North Korea yet again attempted to test-fire its intermediate-range ballistic missile, Musudan, on Thursday (20 October) but the trial ended up in failure, said the US. This is the second bid by the North within a week to launch the projectile, which theoretically has a strike range to reach the US territory of Guam.
The US Strategic Command said it has detected signs that Pyongyang's missile is likely to have exploded shortly after takeoff.
"US Strategic Command systems detected what we assess was a failed North Korean missile launch. The missile is presumed to be a Musudan intermediate-range ballistic missile. The North American Aerospace Defense Command (NORAD) determined the missile launch from North Korea did not pose a threat to North America," the US forces along with South Korea's Joint Chiefs of Staff said in a statement.
For the latest test, Pyongyang carried out the launch at about 7am local time from the north-western city of Kusong in the North Pyongan province. The statement added: "Our military strongly condemns North Korea's continued illegal provocative actions and are fully prepared for the possibilities of further provocation."
The North's latest defiant act was carried out after Washington and Seoul agreed to step up their diplomatic and military efforts in tackling the threats posed by Pyongyang.
This was the hermit kingdom's eighth attempt in test-firing the Musudan missile in 2016. All the tests were futile except for the launch in June, which stoked fresh tensions in the Korean peninsula.
© Copyright IBTimes 2023. All rights reserved.