The Pentagon has said an attempt made by North Korea to test launch an intermediate ballistic missile failed on Saturday (15 October). South Korea has also confirmed the botched trial saying the projectile exploded shortly after liftoff.
The Musudan missile – otherwise called the Hwasong-10 – was fired at about 5am BST. The missile was launched from the north-western city of Kusong and can technically reach up to the US territory of Guam as it has a strike range of 4,000km.
Pyongyang is yet to release a statement regarding the alleged attempt, but the country has reportedly been engaged in a series of similar tests in recent past. "We strongly condemn this and North Korea's other recent missile tests, which violate UN Security Council resolutions explicitly prohibiting North Korea's launches using ballistic missile technology," said Pentagon spokesperson, Gary Ross.
The North American Aerospace Defense Command (Norad) did not provide details on why or how the test-firing went wrong, but said that the launch did not pose any threat to North America.
North Korea is believed to have successfully launched the same missile in June, but test flights of Musudan missiles remain patchy. The June attempt, the first positive result of Musudan after five previous failed attempts, alarmed the US and its allies, South Korea and Japan. In total, the North has launched seven Musudan missiles this year. This is apart from the two nuclear tests carried out in January and September, respectively.
"The military maintains heightened vigilance against any provocations by the North," said South Korea's Joint Chiefs of Staff in a brief statement. There are widespread concerns that the North may fall back on another nuclear detonation or test launch a long-range rocket to coincide with the upcoming US presidential election.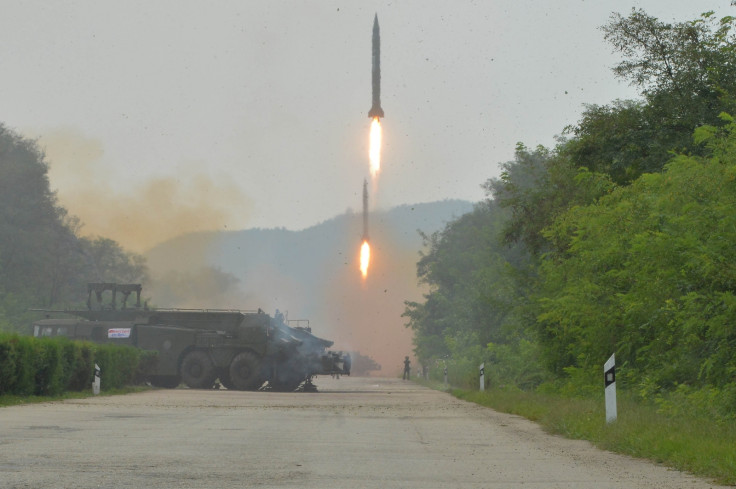 The Pentagon added: "This provocation only serves to increase the international community's resolve to counter the DPRK's prohibited activities, including through implementing existing UN Security Council sanctions. Our commitment to the defense of our allies, including the Republic of Korea and Japan, in the face of these threats, is ironclad."