North West Infidels: Manchester braces for clashes between far-right and antifa protesters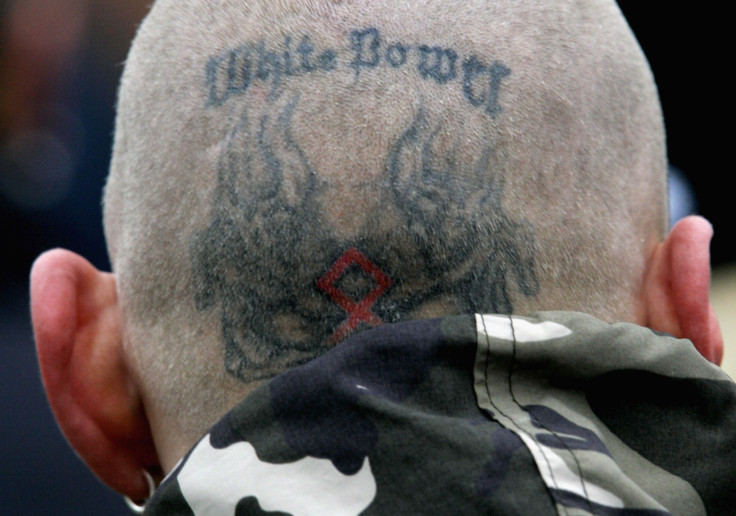 Manchester is bracing for yet another face-off between hardline far-right activists and anti-fascist campaigners this weekend. The North West Infidels (NWI) – described in a recent anti-extremism report as a "fascist gang" – is expected to gather in the city on Saturday (27 February).
Fresh from joining anti-immigration protests marked by violence in Dover last month, more than 270 of the group's supporters have indicated on Facebook they will attend. It will be the third time the NWI has demonstrated in Manchester in less than a year, with anti-fascist protesters expected to organise a counter-protest.
The group, led by 34-year-old Shane Calvert, says it will be protesting at a so-far undeclared location "for the many Europeans that are being forced onto the breadline whilst our Governments bend over backwards to accommodate people that quite frankly should not be here". Its mission statement says it rallies against "Islam, Zionism, Communism, Irish Republicanism and the militant left", while adding: "Our Race is our religion and our Nation is our church."
The NWI is one of a network of "Infidel" chapters across the UK that have grown in activity in the wake of the refugee crisis. It organised or supported 12 demonstrations in 2015, double the number for the previous year.
The group hit the headlines in 2013 when its members launched a brutal attack on anti-fascist supporters in Liverpool. The incident, caught on CCTV, saw Calvert, from Blackburn, and five other far-right sympathisers jailed.
A report by anti-extremism group Hope not Hate, published this month, said 2015 had seen "the continuing growth and militancy of the Infidels", describing them as a "network of regional fascist gangs pursuing a confrontational and violent agenda".
A public letter signed by councillors, union leaders and anti-war campaigners condemned the planned demonstration in Manchester, saying: "We are appalled that the fascist-led 'North West Infidels' splinter group have said on social media that they will rally at an undisclosed location somewhere in Manchester.
"We are witnessing the biggest movement of refugees in Europe since the 1940s. The sustained support shown for the refugees is confirmation that most people reject the hatred peddled by groups like the North West Infidels.
"We invite all Manchester's communities to support our public rally to celebrate multicultural Manchester and to reject racism at 12 midday in Piccadilly Gardens in the city centre on Saturday 27th February."
Greater Manchester Police said it was aware of the rally. The NWI refused to comment when approached by IBTimes UK.
© Copyright IBTimes 2023. All rights reserved.