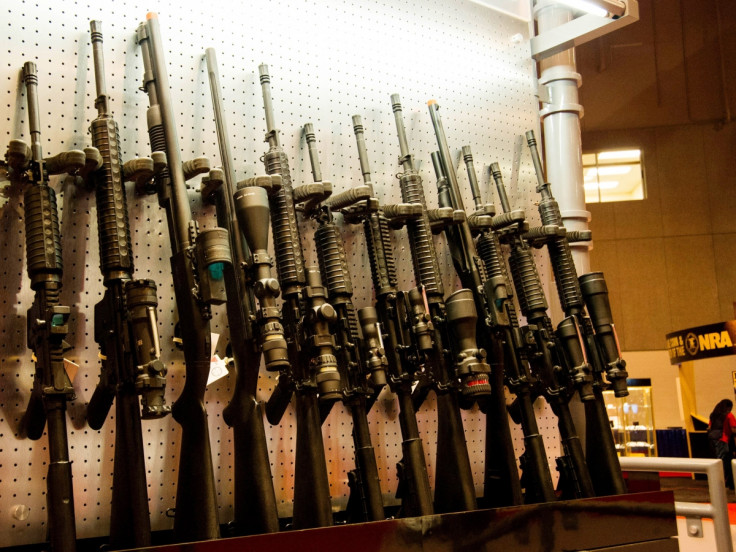 The Northeastern University Police Department has announced it plans to begin equipping campus officers with semi-automatic rifles, despite opposition from Boston police. The university campus police has decided to arm its officers with the rifles amid growing concerns of emergencies on campus, such as mass shootings.
Northeastern University Police Department Chief Michael A Davis said that the rifles will be deployed in officer's patrol cars during high-level threats, The Boston Globe reported. Davis noted that the campus force has had semi-automatic rifles for some time, but recent events have led to a formal policy to deploy them.
"Watch CNN for five minutes. There are things that are happening around the country that cause us to pay attention," Davis said. According to The Globe, the new policy was made without consulting Boston PD or campus and community members. It is expected to launch in mid-December.
Officials at the Boston Police Department said it had concerns taking the decision to arm their officers with semi-automatic weapons. "We're concerned when we see...campus police departments that are within the neighbourhoods of the city make decisions without including Boston police in the process," department spokesman Lieutenant Michael McCarthy said. "Decisions like this should involve full community involvement and transparency."
The city's police department only learned of NUPD's intent when Police Commissioner Bill Evans inquired in November, McCarthy said. Evans told WGBH News that the university was within his jurisdiction and that arming campus police in Boston was not necessary.
"I can remember having a dialogue not long ago about whether they should be carrying handguns," Evans said. "Now we're talking about a dialogue on whether they should have patrol rifles. Obviously I don't think they're necessary. We can be on those campuses within five or six minutes. We're highly trained."
Davis said that he understands the commissioner's concern, but that his primary concern is the "safety and security of this campus." He said five or six minutes for Boston PD to arrive may be too late. "My primary concern is what are we doing to make sure we are prepared," he said. "The fact of the matter is that we can respond really, really, quickly to any emergency on this campus, because we are here."
Northeastern is not the only university in the Boston-area to have campus police armed with semi-automatic rifles. WHBG News reported that MIT has been armed with semi-automatic or tactical rifles, as well as bullet proof vests, since 2012. "Since Columbine, police strategy has changed dramatically and it's not accepted practice that should there be an active shooter situation where you have a gunman inside a building that's firing rounds, that you no longer have time to wait for the tactical units," MIT Police Chief John DiFava said. "The officers have to make immediate entry."
Meanwhile, Boston University has had the weapons for over five years, BU Police Deputy Chief Scott Paré said. Paré said the rifles could be used during an active shooter incident but did not provide more details.
McCarthy disagrees, particularly with the police agency's headquarters located beside Northeastern's campus on Tremont Street, The Globe reported. "I'm not sure I see the need to arm inner-city college campuses with these long guns when their officers already have firearms," McCarthy said. "As a matter of getting resources to the school, that can be done in a matter of minutes."
NUPD said 20 officers of its 65-member force are undergoing training to use the rifles. As part of training, the officers will have to pass a physical exam, undergo an interview process and complete 16 hours of training each month with State Police.