'Anybody but BoMogg': Pro-Remain Tories start search for next party leader
Boris Johnson and Jacob Rees-Mogg are the favourites to replace Theresa May in charge of the party.
Senior figures within the Conservative Party have reportedly launched a search for a candidate to prevent either Boris Johnson or Jacob Rees-Mogg replacing Theresa May, should a sudden leadership contest materialise.
The latter has emerged as a favourite to replace May at the helm of the party, with the Prime Minister's leadership looking increasing frail as the division between the Conservatives' Brexiteers and pro-European wing continues to grow.
According to The Times, some of the more mainstream Tories are concerned the party could fall into the hands of hard-line Brexiteers such as Rees-Mogg, while a cabinet minister suggested there was a "whiff of death" about May's leadership.
"It's not absolutely clear who in Downing Street is running things — it's just about getting through to the end of the day," the minister was quoted as saying.
"There's no vision, no plan, it's just about survival."
Another senior minister addded: "It is easy to keep one person off the final ballot that goes to members. It is harder to stop two. We need an 'Anybody but BoMogg' candidate."
However, while Rees-Mogg and Johnson would be the clear front-runners of the pro-Brexit wing in a leadership contest, the Remain faction of the party is yet to identify a clear candidate. Amber Rudd, the home secretary, Jeremy Hunt, the health secretary, and Gavin Williamson, the defence secretary. are all expected to enter the race, which could count up to 20 candidates.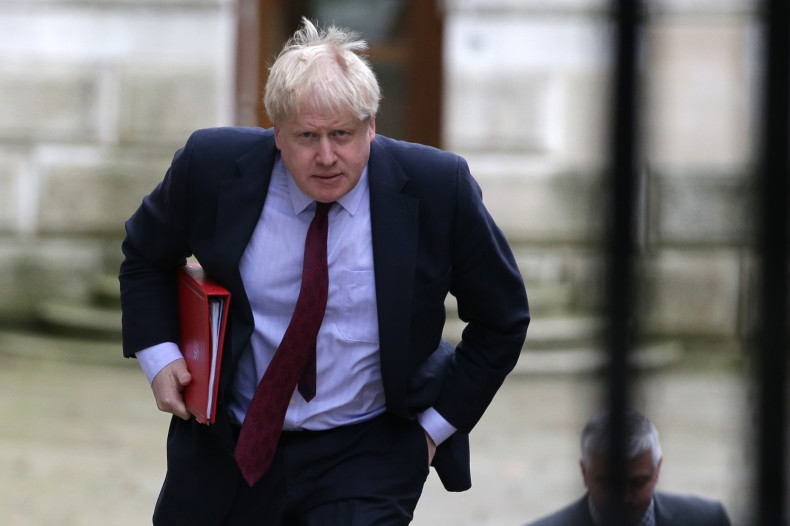 On Tuesday (6 February), Tory MPs Justine Greening and Anna Soubry, who both voted to remain in the European Union, suggested they could not remain in a party led by Rees-Mogg.
Asked whether she could leave the party if Rees-Mogg was elected leader, Greening told BBC's Daily Politics: "That might be a bit of a stretch, admittedly, but I think, again, what matters to me, probably, in any of those circumstances is what my own community thinks and who they feel is right."
Meanwhile, Soubry told Newsnight on BBC Two that: "If it comes to it, I am not going to stay in a party which has been taken over by the likes of Jacob Rees-Mogg and Boris Johnson," .
"They are not proper Conservatives."
Soubry's comments were backed up by a senior minister, who claimed the MP for Broxtowe was "spot on".
"This needs saying. People will not put up with this Johnson, Mogg, Gove nonsense."