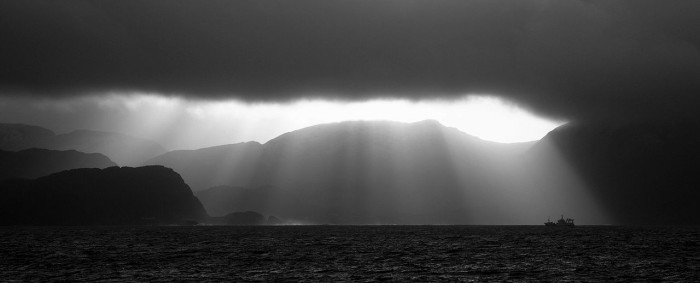 Norway has unveiled ambitious plans for the world's first ship tunnel that will allow boats of up to 16,000 tons to pass between two fjords without having to navigate a treacherous expanse of open sea that legend has it even scared the Vikings. The mile-long Stad Ship Tunnel will be constructed at the narrowest point of the Stadlandet Peninsula, at a cost of 2.7bn kroner (£250m).
Shipping currently has to go round the peninsula into difficult open waters where, said Norwegian Transport Minister Ketil Solvik-Olsen, sea currents and underwater topography "result in particularly complex wave conditions". Ships are often delayed as they wait for storms to pass. The new tunnel will eliminate that risk and allow much faster access between cities in the region, including a shorter route for the Bergen-Kirkenes Coastal Express.
"The Stad tunnel for boats will finally be built," said Solvik-Olsen. "The government is now ensuring a safer and more reliable passage of the most dangerous and harsh waters for the transport of goods along the Norwegian coasts."
Project manager Terje Andreassen said an estimated eight million tons of rock will have to be blasted out of the mountain to create the tunnel, which will be 37m high and 26.5m wide.
Passenger vessels such as ferries will be given first priority but other vessels, including leisure boats, will be allowed free access. Vessels over 70m will be towed through and carefully scheduled to avoid congestion. The new tunnel is due to open in 2023.
Although it is being billed as the world's first ship tunnel, other tunnels for boats do exist, including the Canal du Midi in France. In the UK, tunnels up to three miles long were being constructed for canal boats as far back as the 18th century.