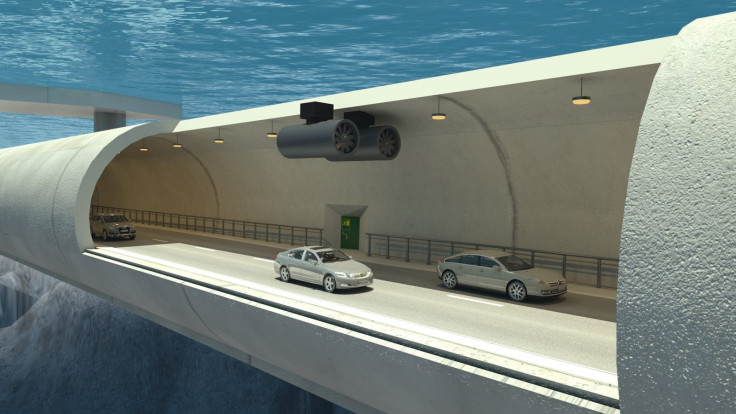 Norway is taking an ingenious approach to helping motorists cut through its fjord-strewn terrain with a proposal to submerge tunnels beneath its waterways. The $25bn (£19bn, €23bn) infrastructure project would see concrete tubes suspended beneath fjords that vehicles could drive though, cutting hours from drivers' journeys.
Wired reports that the tunnels are being considered for Norway's highway E39, which crosses a total of seven fjords which drivers currently need to cross by ferry. The full 680-odd mile journey takes drivers an average of 21 hours from start to finish, but engineers reckon this could be cut to less than 11 by installing underwater tunnels suspended by floating pontoons on the surface, and potentially bolted to the bedrock for additional support.
Norway's Sognefjord, which is the largest fjord in Norway and the second largest in the world, is reportedly being eyes up as a potential test candidate for the system. The tunnel would be suspended around 100 feet beneath the surface and would comprise two concrete tubes for traffic travelling in either direction. For drivers, the experience will be much like travelling through any other tunnel, so don't expect sweeping views of marine life as you sail beneath the waves.
It's no Hyperloop, but there are practical advantages to the system over and above cutting drive-time. For one, drivers will no longer be stranded if rough weather conditions grounds ferry services, and the tunnels themselves should be deep enough to be unaffected by waves.
While the concept sounds far-fetched, engineers told Wired that the structures will borrow from tried-and-tested construction methods from floating bridges and offshore oil rigs, although quite how they will maintain the structures beneath the waves is another matter.