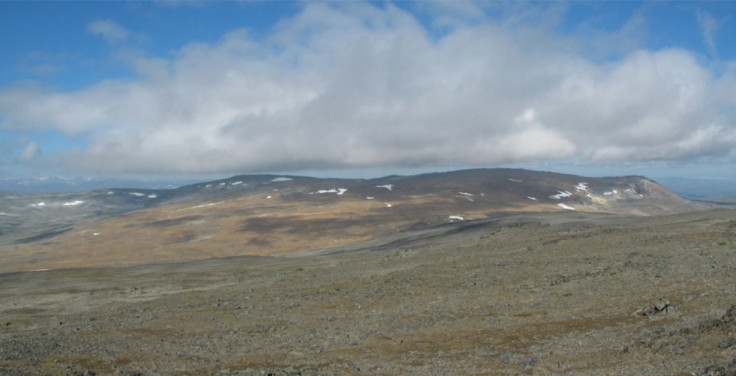 Finland could soon be at an all-time high if neighbouring Norway decides to give it a mountain peak. The Norwegian government is mulling the idea of shifting its border to present Finland with a monumental gift to mark the 100th anniversary of its independence from Russia on 6 December 2017.
At 1,324 metres, Finland's highest point can currently be found on a mountain spur known as Hálditšohkka. It is part of a larger fell called Halti. If Norway shuffles its border by barely 40 metres, Hálditšohkka's 1,331-metre summit would be located in Finland, bolstering its highest peak by seven metres.
"There are a few formal difficulties and I have not yet made my final decision," Norway's prime minister, Erna Solberg, told the country's national broadcaster, NRK. "But we are looking into it." The generous gift – if it is approved – would cost Norway just 0.015 square kilometres, according to the Telegraph.
The idea has received widespread support on both sides of the border. The mayor of Kåfjord municipality, Svein Leiros, said the gesture "would be a wonderful gift to our sister nation". Leiros and other Norwegian politicians have written to the government to express their support for the proposal. It has, however, received some opposition – most notably from the indigenous Sami community, whose reindeer wander on both sides of the border. They argue that the area in question should not belong to any one country.
"We want to reach out a hand to our neighbour that we will be able to shake across the summit," Leiros was quoted as saying by the Guardian.
The idea was conjured up by retired geodesist, Bjørn Geirr Harsson, who learned of Finland's upcoming celebration last year. "My idea is that this should be a gift from the Norwegian people and I feel sure that the Finnish people would appreciate it," Harsson told the Telegraph in an interview last year.
"It would not change the square kilometre size of Norway or Finland," added Harsson. "But it would make a big difference that the highest point in Finland would be on a mountain peak and not on a hillside."