Not just Putin's pal: ExxonMobil CEO Rex Tillerson would be formidable as Trump's Secretary of State
There's a lot more to Donald Trump's pick for Secretary of State than his dealings with Russia's Vladimir Putin.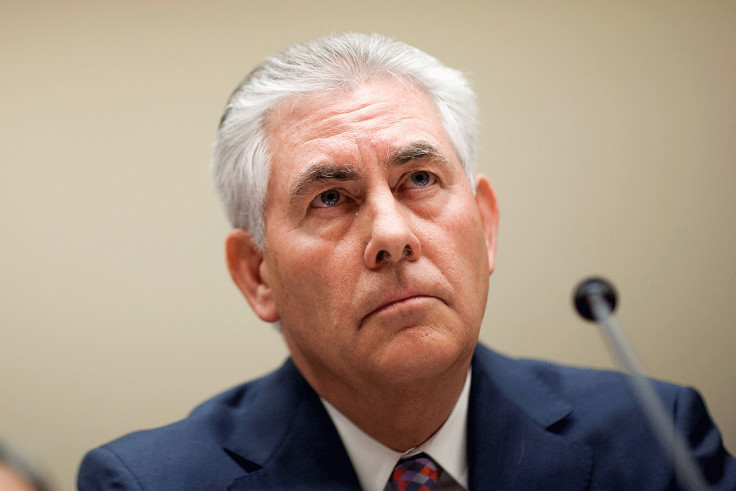 US President-elect Donald Trump's choice for Secretary of State – Rex Tillerson, chief executive officer of oil and gas behemoth ExxonMobil – has taken the world of American political pundits by surprise. They are split three-way when it comes to Tillerson's appointment – the incredulous, the irate and the admirers.
Much of the media discourse has also descended into an oversimplification of Trump's motives to something along the lines of Tillerson being hired because he is "Russian President Vladimir Putin's friend" or "pro fossil fuels" or "elite, rich and white– " like the President-elect.
However, there is more to the thinking behind the appointment than meets detached political commentators' eyes. At least, that is what my gut tells me, having covered the energy market and its shenanigans, idiosyncrasies, complexities, the good, the bad and the ugly for over a decade; a world where Tillerson is a bit of a rockstar for some, and a figure of hate for others.
Proven dealmaker, not just Putin's mate
In his illustrious career at ExxonMobil, a company he joined as an upstream executive in 1975, Rex Wayne Tillerson has dealt with despots, autocrats, plutocrats, civil servants, presidents and prime ministers of all colours and stripes, not just Putin.
Assuming the CEO's chair in 2006, Tillerson took ExxonMobil's expansion to emerging exploration markets – begun under his predecessor Lee Raymond – to yet greater heights. From West Africa to East Asia, Arctic to Australia, ExxonMobil, currently the world's sixth largest company by revenue, was everywhere. While North American peers were dabbling closer to home, Tillerson was out forging deals in Angola, Equatorial Guinea and Nigeria with aplomb.
In defiance of Iraqi and US governments back in November 2011, ExxonMobil signed deals outside of Baghdad's control directly with the Iraqi Kurdistan administration for six exploration fields, only bothering to inform the US state department – which he might well lead soon – once the deed had been done.
Barely days after the deal was signed, I encountered Tillerson at the World Petroleum Congress (WPC) in Doha, Qatar, in December, 2011; the industry's once-in-three-years jamboree (or the "Olympics of the oil and gas business" as it is often called).
Flanked by his own security entourage and Qatari guards who scowled at the approaching scribe, and others in tow, scrambling to ask about the tie-up with Iraqi Kurds, Tillerson calmly described the deal as a "victory" for ExxonMobil.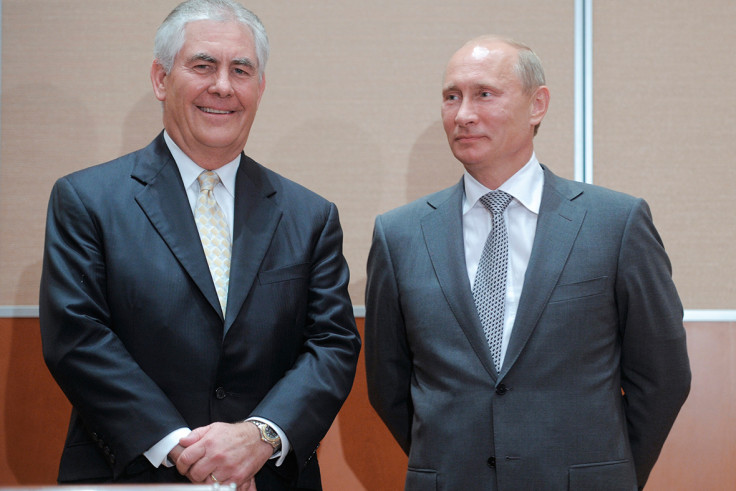 Earlier in the day, he'd told the congress: "The energy and economic challenges the world will face in the decades to come require a business and policy climate that enables investment, innovation and international cooperation. The debates and discussions in society at large need to be informed by the facts and fundamental realities of the challenges before us."
For Tillerson, ExxonMobil had done what it had to for the sake of resource maximisation and his shareholders. "By understanding our strengths and proper roles in economic expansion, we can clarify our policy choices, fulfil our core responsibilities and open up economic opportunities for decades to come," was his mantra.
Much of WPC 2011 – a veritable who's-who of the industry – departed Doha applauding Tillerson's dealmaking skills. An earlier episode in Chad offers another case in point. The war-torn African nation is by no means a major player in the oil and gas world. Its estimated 1 billion barrels of oil reserves have seen $4bn in investment dollars by an ExxonMobil majority-led consortium.
At the height of the global financial crisis (2008-09) that saw the oil price plummet to $37 per barrel at one point, Chad's president General Idriss Déby Itno accused Tillerson's company of deliberately lowering the country's crude production to ride out market turmoil.
Tillerson coolly swatted away the rising number of groans from Déby, eventually reminding him that ExxonMobil had never given up on the war-torn country despite multiple rebel invasions. That was enough of a reminder (some say threat) to ensure Déby backed off.
As for ties to Russia, it is no secret that ExxonMobil has interests in the country, and much of its exploration forays in the Former Soviet Union [or "FSU"] market are in large part thanks to Tillerson's work in the region. When back in 2007, President Vladimir Putin forced a number of foreign companies to surrender control of the Sakhalin Island gas project, ExxonMobil was not among them.
Atop commercial tie-ups and Arctic exploration bids with state-owned Rosneft, the Kremlin also awarded Tillerson Russia's Order of Friendship in 2013. When sanctions were slapped on Moscow in 2014, after Moscow seized Crimea from Ukraine, Tillerson's company publicly bemoaned how the curbs would cost it $1bn.
As unrest raged in Ukraine, I noted that many influential figures stayed away from WPC 2014, coincidentally hosted by Moscow in June that year. However, Tillerson not only turned up, but also shared the stage with Igor Sechin, Rosneft's boss and a close confidant of Putin. Draw your own conclusions, but whatever you do, don't limit his international manoeuvrability to Russia alone. Global diplomat he isn't, globally connected he most certainly is.
From climate change denier Raymond to company man Tillerson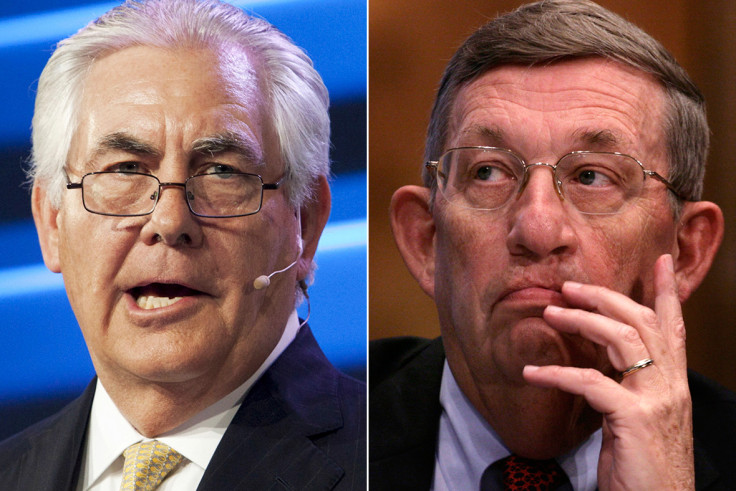 His nomination as Secretary of State has been accompanied by the label of 'arch conservative'. Yet those who know Tillerson in Houston, America's oil and gas capital, dismiss the assertion that he's something out of the Republican Party's extreme right wing.
Unlike his predecessor Lee Raymond, a prominent climate change denier, Tillerson accepts climate change, even though ExxonMobil has been accused of trying to cover up risks stemming from it. In fact, he is the only Trump cabinet nominee (so far) to even acknowledge there is such a thing as climate change.
Earlier in 2016, Tillerson reiterated: "For many years, ExxonMobil has held the view that the risks of climate change are serious and do warrant action. We believe that addressing the risk of climate change is a global issue."
In more ways than one, Tillerson has taken ExxonMobil into the 21st century. Under his leadership, the company finally recognised gay and lesbian rights in its equal opportunities charter, and began donating to pro-choice family-planning organisation Planned Parenthood, much to the ire of evangelicals.
Beyond company walls, as president of the Boy Scouts of America from 2010-2012, Tillerson pushed to allow gay scouts and leaders into the organisation. Even grassroots ExxonMobil workers describe Tillerson as a moderninser.
Raymond believed in a culture of secrecy and discipline, and presided over ExxonMobil with the air of an oil sheikh. Tillerson on the other hand gives the impression of a man who genuinely wanted to take ExxonMobil to the next phase of its corporate journey, while not losing sight of its fossil fuel revenue mainstay.
Under his stewardship, ExxonMobil ditched its downtown Houston hub at 800 Bell Street – a building that housed its forerunner Humble Oil since 1963 – and moved to a sprawling 385 acre campus in Spring. Close to The Woodlands district north of Houston, the facility is around 40% more energy efficient than a conventional office block.
Tillerson could well be a conservative with small 'c' but he is definitely a moderniser with a capital 'M' for those closest to him.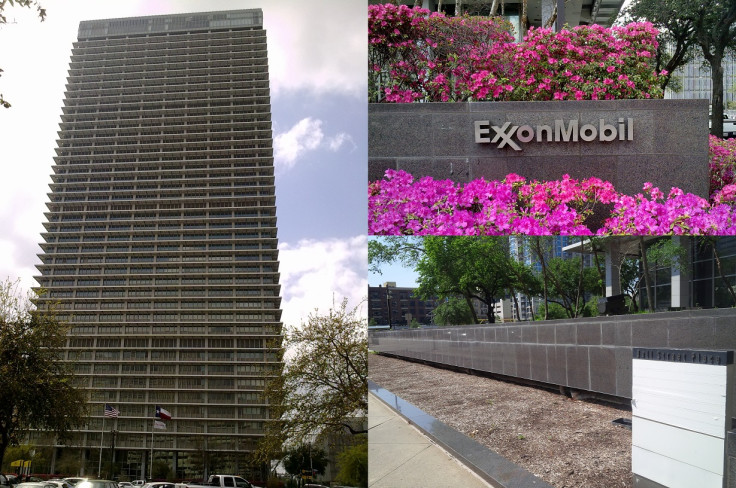 Always on message, always loyal
Every president needs a staunch defender and loyalist. In Tillerson, Trump would probably get one. Over umpteen analysts' calls, events, speeches, briefings – closely guarded by his press posse and some rather butch security guards – I have rarely seen the ExxonMobil CEO slip, stray or offer scribes something he does not want them to have.
Part of it of course is down to Exxon's well-drilled public relations outfit, which shields him from the 24-7 scrutiny of our age, a luxury he won't have at the US State department. However, much of it is down to his self-assurance, even in less guarded settings.
While largely at peace with the idea of climate change, Tillerson noted at an event last year: "The reality is there is no alternative energy source known on the planet or available to us today to replace the pervasiveness of fossil fuels in our global economy, in our very quality of life, and I would go beyond that and say our very survival."
On the subject of troubled spots with oil, Tillerson believes the problem is not "geology, but geopolitics" and there could be a "range of outcomes" for any country. A fervent hater of rising resource nationalism, when others settled with Venezuela's late president Hugo Chavez in his bid to nationalise the country's oil assets, Tillerson took the matter to an international court and won.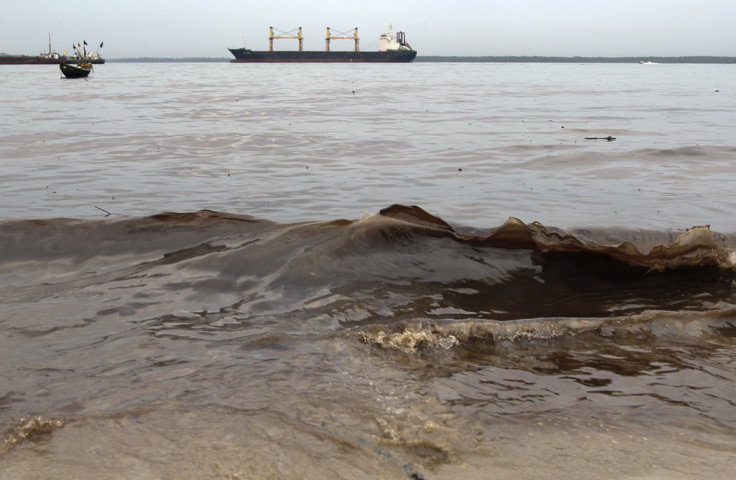 With the Exxon Valdez oil spill of Alaska still in the US public conscience, Tillerson made it his mission to ensure that BP's Gulf of Mexico oil spill of 2010 did not end up denting the industry's image. As BP struggled to plug the oil spewing out of its damaged well into the Gulf, Tillerson was quick to brief that the rival company's failures were not an "industry-wide problem."
When BP tried to claim that the rig blast could have happened to anyone, testifying before the US Energy and Commerce Committee, Tillerson bluntly said: "We would not have drilled the well the way [BP] did."
His, and ExxonMobil's message was simple: to take BP's woes in the Gulf of Mexico as an industry-wide problem was just "plain wrong" and a "disservice to oil exploration."
Exuberant Tillerson soundbites and his staunch defence of the industry cleverly kept the media's attention focussed on the Gulf and BP, and with good reason. On 1 May 2010, ten days after BP's spill, an ExxonMobil pipeline leaked nearly a million gallons (25,000 barrels) of oil in coastal areas of impoverished eastern Nigeria.
Despite being four times bigger than the wildest BP spill estimate; it barely caught anyone's eye, in large part thanks to Tillerson's frequent quips on the airwaves about his 'reckless' rival's woes.
Tillerson might not be a seasoned statesman, but he's a proven dealmaker, accomplished speaker, media manipulator and slick operator. All these virtues rallied the Trump faithful and propelled their man to the White House; so what's to say they won't make his choice for Secretary of State a success too?
---
Gaurav Sharma is the Business Editor of IBTimes UK. He has been a financial journalist for over 15 years, with a core specialisation in macroeconomics and commodities. Follow Gaurav on Twitter.
---
© Copyright IBTimes 2023. All rights reserved.