Got poor corporate projections? Just blame Brexit for now!
An increasing number of UK companies are blaming the EU referendum's aftermath for their financial woes, but there is more to it than Brexit.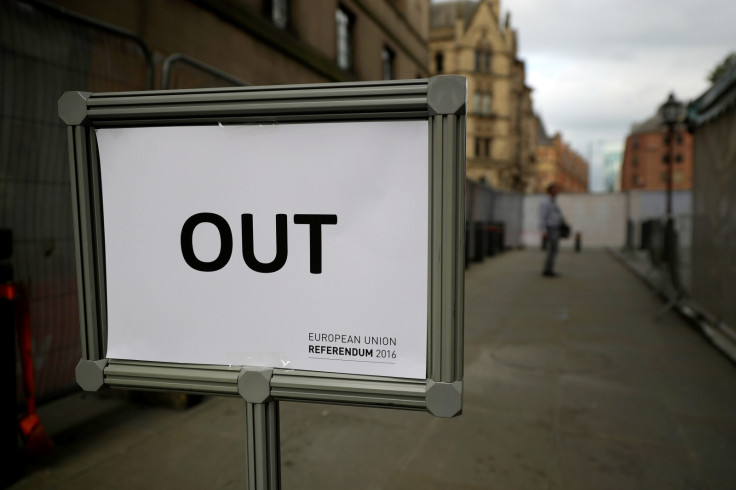 A familiar post-Brexit pattern seems to be emerging in the case of those UK companies short on positive financials or projections to share. Here's the mantra – reveal a lacklustre performance peppered with financial data back-dated to previous fiscal quarters, and then promptly switch tack to blaming the "uncertainty created by Britain's vote to the leave the European Union."
My own unscientific monitoring of 20 earnings calls over the past four weeks, ranging from blue chips to small caps, suggests that all of the said companies mentioned the seismic event that's Brexit. Nine drew a connection between their poor performance and/or future business projections with the aftermath of the vote and fragile consumer confidence, despite official data suggesting otherwise so far.
In sync with talking up a crisis minus concrete data, every company is seemingly at it - Foxtons to easyJet, Greene King to Countrywide, and so it goes. Among the few exceptions to this norm is Tim Martin, boss of pub chain Wetherspoon, and gold miners, doubtless reaping the benefits of erratic safe haven demand for the yellow metal.
And it's not all about profit warnings. Working in London's Canary Wharf, I've heard Brexit being blamed for everything from vintage watch and diamond auctions failing and staff parties being cancelled, to more serious matters concerning job losses, recruitment plans and forward investment.
The latest company to blame Brexit happens to be none other than Travis Perkins, the UK's biggest supplier of building materials, and owner of Wickes, Toolstation and Tile Giant businesses. The company's total sales increased 2% on a like-for-like basis in the third quarter, with consumer sales climbing 6.3%.
Yet, chief executive John Carter says Brexit had created extreme uncertainty for 2017. "Given this uncertainty we will be closing over 30 branches and making further efficiency driven changes in the supply chain, resulting in an exceptional charge of £40-50m this year."
The decision could result in as many as 600 job losses with the firm having a direct connection with the property and construction businesses.
Yet, data aggregated by IBTimes UK from various industry sources, not least the Office for National Statistics, suggests the British residential property market has proved pretty resilient in the face of Brexit, with house prices still defying doomsday predictions and rising by 1.35-1.60% in the three months after the Brexit vote, i.e. between 24 June and 23 September.
The "Brexit factor" looks set to continue as a mantra adopted by UK boardrooms when trying to explain away bad news or underperformance.
Agreed, the commercial property market fell by 2.0-2.2% over the corresponding time frame. However, even that is not as bad as the turmoil initially seen in the commercial property funds sector might have suggested; most of whom froze in the immediate weeks after Brexit, and have since started 'unfreezing.'
Yet many property sector players continue to paint a dire post-Brexit picture that feeds through to market sentiment. If you examine the ten worst performing FTSE 100 stocks in the same corresponding period from 24 June and 23 September, five have a property market connection.
They include Taylor Wimpey (-20.3%), Travis Perkins (-18.2%), British Land (-16.1%), Barratt Developments (-15.7%) and Persimmon (-15.7%). This in a country where housing demand far outstrips supply and has historically done so, with little on the horizon to fundamentally shift that balance over the short-term. Ask why?
Well, because it is "fashionable" these days to pin headline corporate negativity on Brexit to evade greater flak from market analysts, says David Buik, veteran market commentator at Panmure Gordon.
"The global economy has throttled back and Travis Perkins' plight may be more closely aligned to that fact than conveniently pinning its rosette on Brexit, which as an excuse is easy prey!"
Richard Hunter, Head of Research at Wilson King Investments, feels Travis Perkins actually echoed earlier comments from rival Wolseley that plumbing and heating demand has weakened, exacerbated by "fierce competition in the sector."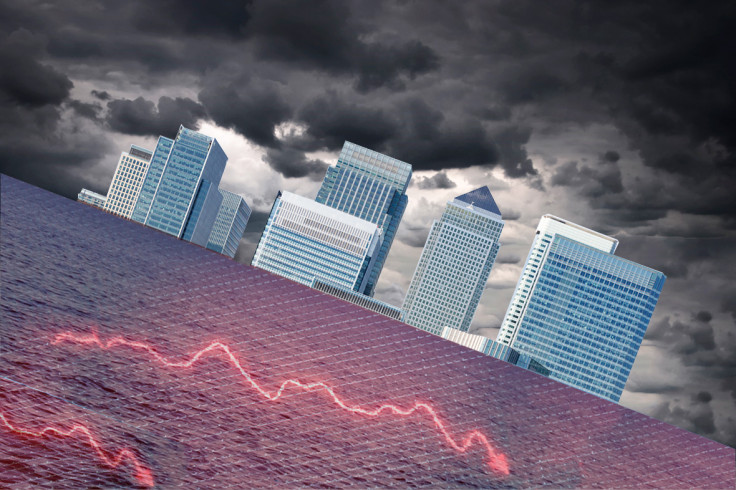 Both Buik and Hunter feel the "Brexit factor" looks set to continue as a mantra adopted by UK boardrooms when trying to explain away bad news or underperformance, whether it is directly connected or not.
Hunter adds: "In a sense, companies can get away with it because prior to Article 50 being triggered, it will remain difficult to gauge the real economic impact. In the meantime, one impact is clear and unavoidable, namely that import costs will rise following pound's weakness.
"In addition, there is increasing anecdotal evidence that business investment is being side-lined on the back of uncertainty arising from the referendum vote; a trend which [rightly or wrongly] could remain in place for some time to come."
Of course, Travis Perkins' response banks on addressing cost factors within its control, and the planned closure of 30 outlets is a reflection of that. However, rather than calling a spade a spade attributing its worries to "fierce market competition" – which is what the City read into it - the company chose to overtly flag Brexit uncertainty.
There is such a thing as talking your way into a crisis if no one is prepared to wait for hard data.
The media might buy it for the sake of headlines but analysts don't which probably explains the near 8% decline in the company's share price on the day of its results announcement. Laith Khalaf, Senior Analyst at Hargreaves Lansdown, says store closures are a bit of an about face for Travis Perkins, and adds that the company should be given some leeway in factoring in Brexit.
"It has said that the closures will affect trade businesses, while it continues to expand its network of consumer facing franchises like Wickes and Toolstation. So far economic data suggests that the closures might be premature, but often companies like Travis Perkins will be able to detect changes in demand before they register in the wider economic statistic set."
So for those who want to believe in it, Travis Perkins' move should be taken as a bit of a warning sign, particularly if it starts to be corroborated by other businesses doing the same thing. Afterall, there is such a thing as talking your way into a crisis if no one is prepared to wait for hard data.
While not everyone is going down such a route, it is fast appearing that companies are either deliberately passing off opinion on the direction of the economy as fact or conveniently confusing opinion with facts in the run up to the triggering of Article 50 and beyond, blaming it for hard decision they'd have taken anyway. So if you've got a problem in your financials, want to cut your workforce or want a staff party cancelled? Just blame it on Brexit for now!
---
Gaurav Sharma is the Business Editor of IBTimes UK. He has been a financial journalist for over 15 years, with a core specialisation in macroeconomics and commodities. Follow Gaurav on Twitter.
---
© Copyright IBTimes 2023. All rights reserved.