The new year is synonymous with purging the body of all evil spirits. However if you don't view the likes of vodka, brandy or a drop of Prosecco as devilish then there are plenty of options available to whet your whistle during January, from micro distilleries to hotel booze amnesties helping you make the most of any leftover Christmas alcohol still remaining from the festive period.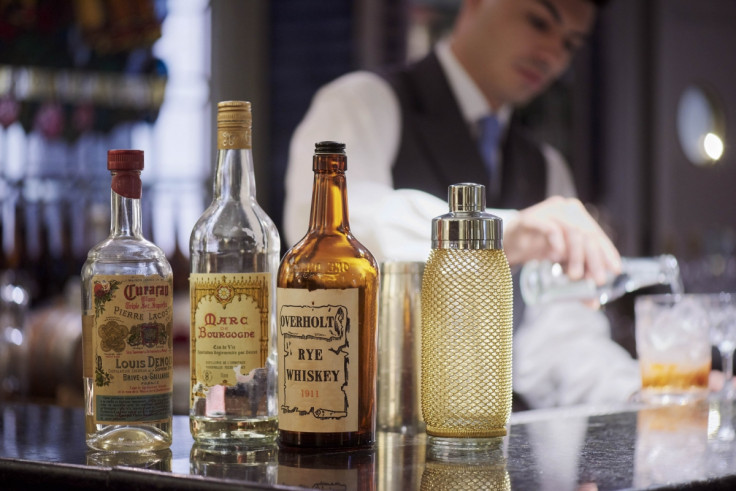 Brown's Hotel – Not so dry January/Booze Amnesty
The cosy Mayfair stalwart has turned its oak-panelled Donovan bar into a booze amnesty for the month of January, allowing patrons new and old to bring their Christmas leftover tipples in to be whisked up into one of the hotel's infamously delicious cocktails for a mere £5.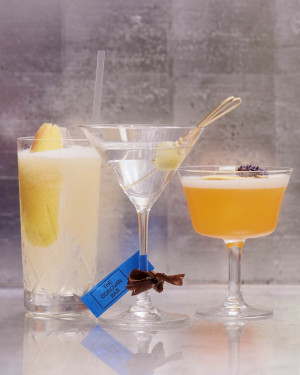 "We want to provide anti-detox Londoners with a place where merriment is very much continuing." Brown's Donavan bar manager Giovanni Cassino told IBTimes UK. "The booze amnesty is our way of helping the capital's bank balances and providing our esteemed bar service and creations on a shoestring."
As well as the amnesty, Cassino has also devised a new menu of 'dry cocktails'. "Our menu is a trio of cocktails which all use dry ingredients playing on Dry January. The Churchill Martini is in homage to the great man himself, who favoured a Gin Martini made in a very specific way. The Dry Dry Baby cocktail is perfect for wine lovers and the Dry Cooler is a play on the spritz, with the addition of the bespoke Donovan Bar bitters."
If you're wondering what you can bring in, Cassino said that the team want to be challenged so feel free to bring in anything but at least two spirits for a great recipe. IBTimes UK were ready with some leftover single malt whisky, Chambord and ruby port that Cassino said he would turn into "an Old Fashioned with a fruity twist. Traditional, with a hint of the unexpected; just like Brown's Hotel."
The Booze Amnesty will be provided every Sunday-Wednesday from 5pm throughout the month of January. Brown's Hotel, 33 Albemarle St, Mayfair, London, W1S 4BP
M Victoria – Pay as you go wine
The latest addition to the M restaurant family opened late in 2015 with a new basement restaurant split between a raw bar and grill area. However it is the upstairs mezzanine of the bright, white Victoria St location that will be the pull for drinkers in January adding a fun interactive addition to the traditional wine-tasting experience. In the cosy upstairs setting parties of up to 16 can sip away in piece tasting from a global range of wines that sit in 'Enothentic' machines that dispense perfectly temperate wines with the use of a topped-up M Wine card. Drinkers can select from a 25ml taste, 75ml or 125ml glass that are priced according to the price of the bottle rather than the glass. Unsurprisingly this gives you a great deal more wine for your money which, in the rather long wait for the January pay check, is an ideal place to meet with friends this month.
Wine tasting sessions can be booked here. M, Zig Zag Building, 70 Victoria St, London, SW1E 6SQ

East London Liquor Company – Home made remedies
The brewery tour is a well-known event in London but if you're looking to brighten up your January with something a little different then the East London Liquor Company distillery is perfect. Weekdays here are a rather peaceful affair where you can sample their distilled whiskies and gins at the table, or head behind the bar to see how it's all made, as well as sample some of the incredible flavoured spirits on offer from botanical Dry gin and Demerera Rum. Make sure to try the herb infused and citrus infused gins – nothing better than a crisp fresh spirit to revive you from the December lethargy after all.
Distillery tours start at £45 and can be booked here. East London Liquor Company, Unit GF1, 221 Grove Rd, London E3 5SN