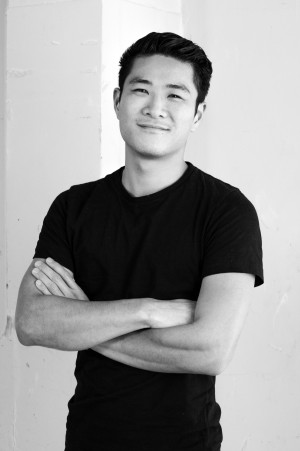 Noma co-founder Rene Redzepi has announced the launch of a new project in partnership with chef Kristian Baumann. The venue called 108 will be the second restaurant to be opened by the award winning chef.
Redzepi's current residence Noma, which he opened in 2003 at the age of 25, boasts two Michelin stars and was voted the best restaurant in the world by Britain's Restaurant magazine in 2010, 2011, 2012 and 2014. Currently located in an ancient whaling house in Christianshavn by the water, Redzepi and his team pride themselves on their incredibly strong relationship with their surroundings.
Using seasonal ingredients available to them in the area as well as foraging and experimenting with fermentation, Noma has become infamous for its 20- course tasting menus that redefine the Nordic cuisine, but that is all about to change with 108.
The new project, named after its address in Strandgade in Christianshavn, is set to become Noma's relaxed sibling when it opens its doors in the spring of 2016. Baumann said: "Our restaurant will be a place for families to come together for a quick dinner on a Monday night, or for friends to sit down on a Friday evening for a longer meal, and really explore what we have to offer."
Retaining the same ethos as Noma, the menu will continue to focus on local produce with new relationships having been forged with farmers as well as new pickles, plants and preserves having been foraged and stored.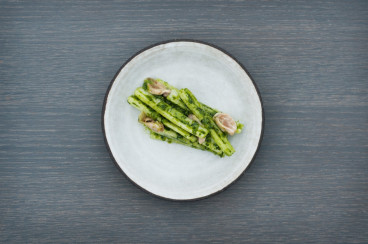 The most exciting part for many, though, will be the pop-up that the team are launching in January 2016 to road test their new recipes and ideas in a lower priced a la carte menu that can be booked easily or available to walk ins, a heavenly idea for anyone who tried and failed to book a table for Noma in the past.
Including dishes such as romaine salad with oyster marinade for £9.20, succulent grilled pig chest with green gooseberries and spruce for £17 as well as Dog-roses served with caramel and vinegar for £9.20, it is worth the flight to eat these delectable dishes, and probably still cheaper than an evening at Noma.
Speaking about the new venture, 108 co-founder Baumann said: "This is the first time that Noma has opened another restaurant, and the pop-up gives us a fantastic opportunity to test out the team, the food, and to gauge our guests' response. For us this is invaluable as a training camp for our official opening in late spring."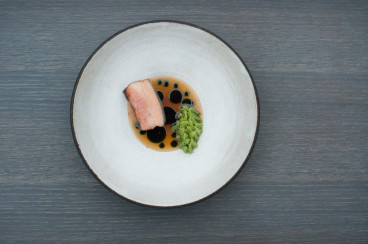 The pop-up will be open from 20 January to April, while Redzepi and his team host a pop-up in Australia that sold out in a record two minutes before he comes back to work on developing Noma's new home after announcing earlier in 2015 that the current restaurant would close in December 2016.
The new space set to open in 2017 will mark a progression in Redzepi's Nordic culinary proposition as he moves to a vast warehouse outside of the fashionable Christiania district.
The new venue will not only be a restaurant but an urban farm stocking the kitchens and menus that will change with the seasons, shifting the ingredients and portion sizes as the year progresses as well condensing and expanding the course numbers as the available food alters.
Tables at 108 can be booked now but there will be daily tables reserved for walk-ins throughout. The pop-up will run from 20 January to April 2016.