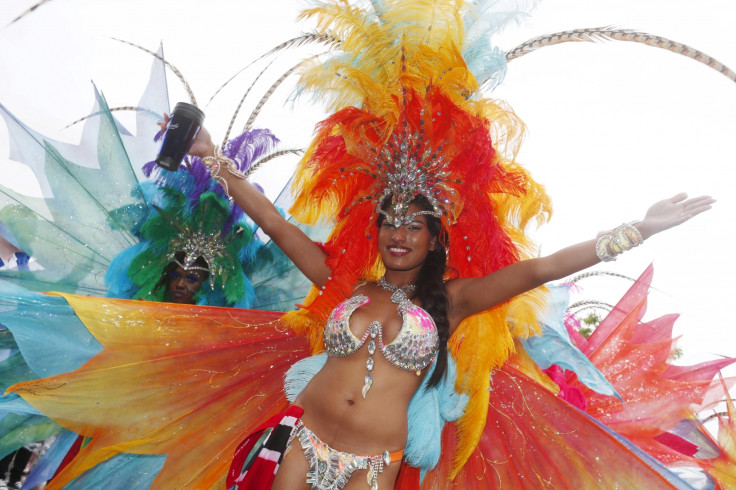 More than 300 people were arrested during the Notting Hill Carnival as knife crime soared at this year's Caribbean street festival. Police also seized more than £17,000 worth of nitrous oxide – or laughing gas – canisters.
A police officer was stabbed during Europe's largest street party while another was bitten in two separate incidents. Two people have been arrested in connection with the stabbing and the officer was taken to hospital to receive treatment for non-life-threatening injuries.
Over the course of the two-day festival, 314 arrests were made (an increase of 17% on last year's total of 261) for assault, criminal damage, public order offences, possession of weapons, theft, sexual offences and drugs-related offences. Forty-four arrests were made on 31 August alone for possession of a bladed weapon compared to 23 over both days in 2014. Scotland Yard will review policing of the event after the highest number of arrests were made since 2008.
One incident saw a police officer suffer a dislocated nose from a punch to the face as he tried to confiscate 400 canisters of laughing gas. Another violent episode saw a 19-year-old man being taken to hospital after being stabbed at around 1pm on 31 August. Three 18-year-old men were arrested in connection with the attack and will be questioned on 1 September.
Authorities also impounded about £30,000 worth of counterfeit alcohol including spirits, champagne, beer, cider, and rum punch. The carnival was patrolled by 7,000 officers this year.