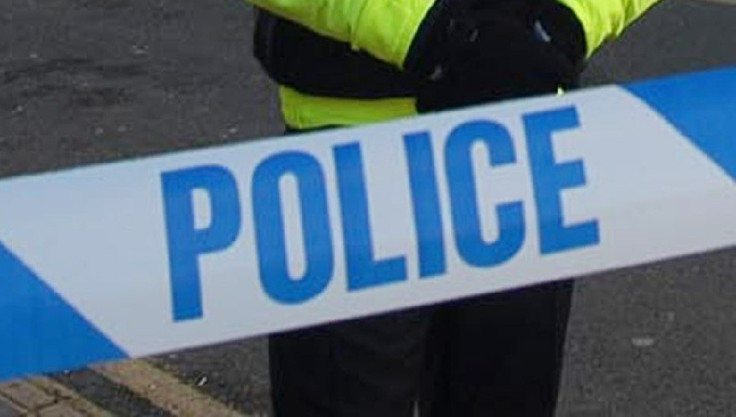 A 43-year-old man has been arrested after a knife attack against two children.
A 12-year-old boy is said to be fighting for his life following the incident at the junction of Southleigh Road and Eastleigh Road in Havant, Hampshire, at around 3pm yesterday. (26 June) A 13-year-old boy was also left seriously injured.
A Hampshire Constabulary spokesman said: "Police deployed immediately to the scene and a 43-year-old man of no fixed address was arrested. He has been taken into custody and detectives have commenced an investigation.'
"Two local children have been hurt and are being treated for injuries believed to have been caused by a knife. A 12-year-old-boy has been taken to Southampton General Hospital where his condition is described as life threatening. A 13-year-old-boy has been taken to Queen Alexandra Hospital at Cosham where his condition is described as serious but stable."
A woman working at a local children's nursery said the boys were walking home from nearby Warblington School at the time of the attack.
She said: "When we heard about the attack we went into lockdown to make sure our children here were protected. One of our workers was at home and rang in with details as one of her friends' friends is the mother of one of the boys.
"He is 12 and it seems he was walking home with a friend when they were victims of what we understand to be a knife attack. It's a busy road at that time with school traffic so I would imagine there were people on the scene very quickly.
"We know police and ambulances rushed there and we had the police helicopter going overhead."
Witnesses said a knife was found in the road and that pupils and parents had recently been warned about a man hanging around the neighbourhood, exposing himself to pupils.
The front page of the Warblington School website currently features a warning to parents and pupils to be 'extra vigilant' in the area at the moment.
The undated post reads: "We would ask parents to ensure that their children are extra vigilant during their journey to and from school as there has been an incident of exposure to a student from this school within the last 24 hours. The police are involved."
Extra police patrols were being deployed in the area this weekend, but officers said the incident was being treated as 'isolated'.
Chief Inspector Patrick Holdaway said: "My thoughts go out to the children who have been hurt and their families. We're providing assistance to them at the current time and both children are being treated in hospital for their injuries.
"We'd like to reassure the local community that no-one else is being sought in connection with this assault at this time. Thankfully no-one else was hurt in the incident and there is no further risk to members of the public.
"Our inquiries indicate that a school in the local area had an inset day, so there were not large groups of parents and children in the area when the assault happened shortly before 3pm. A cordon will remain in place overnight to preserve evidence. Local officers will also be patrolling across the weekend and will be speaking to local residents to keep them informed."
Extra officers will be patrolling the area this evening to provide reassurance to those living in the area. No one else is being sought by police in connection with the incident and a cordon is in place at the scene on Horndean Road.
Police have appealed to anyone who may have seen anything out of the ordinary in the area shortly before 3pm to come forward.
Anyone with information is asked to call Hampshire Constabulary on 101, quoting Operation Narrow.