Novak Djokovic's coach Craig O'Shannessy has revealed how Roger Federer was able to neutralise world number one Rafael Nadal in the recently concluded season.
The two long-time rivals have had career resurgences in 2017 as they returned from long lay-offs to win a combined 13 titles and split the four Grand Slams between themselves.
However, while they both occupy the top two of the ATP tennis rankings, it was Nadal who was able to finish the year as the world number one for the first time since 2013.
Despite failing to crown a remarkable year as the top-ranked player in tennis, a recurring theme this year for Federer was his dominance over the Spaniard despite boasting an inferior head-to-head record.
The Swiss ace managed four wins in four meetings against Nadal, three of which came during the Australian Open, Miami Open and Shanghai Masters finals as the head-to-head record now stands at 23-15 to the 31-year-old.
O'Shannessy believes a huge factor was Federer's time off which allowed him to improve his backhand and therefore, neutralise the game of Nadal.
"I don't know whether he used that time off to improve his backhand – I think it was always there, he was just never committed to it," he told Metro. "Especially, on the return of serve. Rafa was always, always pounding to Roger's backhand return and Roger sliced his backhand return.
"It worked great against other opponents where he could slice it and then neutralise the point, get into a baseline rally and then look to run around his backhand.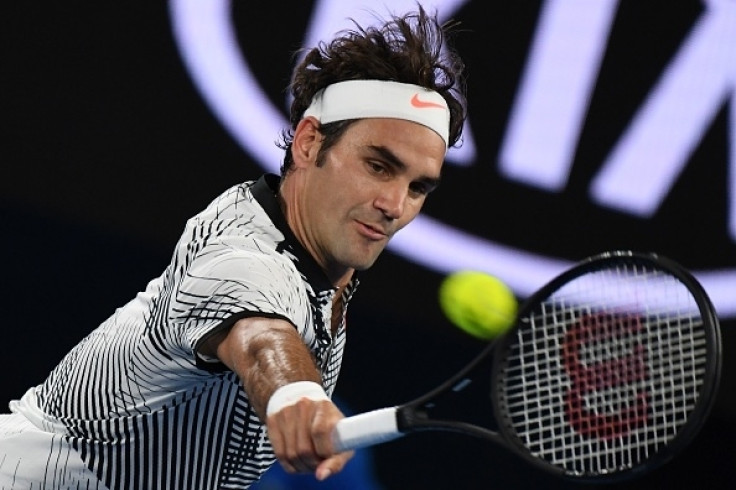 "Whereas if he slices against Nadal, Nadal will really keep him under the cosh and never let him get ahead to the point. So that situation is one of those deals that everything worked against every other player didn't work against this one. That's why Rafa kept pummelling him.
"He finally had the commitment to come over and block the return and it had multiple benefits. It took that time away, it shortened the point. I think in that situation it was just about stepping onto the court and committing to it. And he's finally done that and been unstoppable."
Federer's improved performances against Nadal have been a big talking point this year with many such as Greg Rusedski, Mark Petchey and Mats Wilander agreeing with O'Shannessy's assessment.
However, Wilander believes another big reason for the 36-year-old's improved backhand was his switch from 97" racket from a 90" back in 2014.
"I ask myself why he didn't switch to the bigger racket before," Wilander said back in July. "It made him hit backhand earlier.
"Roger was probably focused on smaller rackets for a long time. If he wasn't tested, he would not have had that strength and so he would have called it a career. He is serving better than the past as well."