As an American migrant, the new year has given me cause to reflect on other years that, compared with the catastrophe of 2016, we will surely miss, in hindsight. And as I look back nostalgically upon the Obama years that were, I find myself drawing a sudden breath and wiping away a single tear for the awkward adolescence of 2009.
The biggest catastrophes we faced back then were a global meltdown of our financial institutions and a couple of bottomless wars that, much like the resources being poured into both, appeared to have no conceivable end in sight.
George W Bush's diplomatic policies had crippled the country's reputation, making life for citizens abroad a special brand of Hell. But that always seemed like such a selfish concern compared with climate change, healthcare and human rights – notably redacted skills in the United States' resumé on moral authority.
We joined the rest of the world in watching the Middle East destabilise right before our eyes... and felt powerless to stop it.
Joe Biden was right when he recently said that no other president had faced such a great number of novel crises in our nation's history. But unlike Wall Street collusion, universal healthcare, job growth and institutional racism, there was one problem that was instantaneously improved the moment Barack Obama was elected – lives of Americans overseas.
The election of Obama automatically extended a pardon to every American ex-patriot, whether they voted for him or not. And with his inauguration came a silent acknowledgement that the majority of Americans were willing to commit themselves to the romantic values so often echoed in Hollywood cinema and television.
Even a crowd of more than 200,000 Germans gathered in Berlin on the eve of the 2008 election, so enamoured were they at the idea of Obama, long before the global community was able to ascertain his reality.
But Obama's election wasn't just about romanticism, it represented a new era of diplomacy – one where rhetoric was replaced with "peace talks", and sanctions replaced military intervention; a welcome policy change in a world where foreign governments seen as increasingly unstable, appeared imminently closer to gaining nuclear arms.
Americans could travel the world proud to claim their nationality after eight years of pretending to be Canadian under the Bush administration.
As the years passed, Obama seemed intent on correcting the notable foreign policy failures of his predecessors: re-established diplomatic relations with Cuba; a slow and at times controversial negotiation with Iran to halt nuclear proliferation; strengthened diplomatic ties with our closest allies in Western Europe; and even a leading role in combatting climate change with the signing of the Paris Agreement just last year.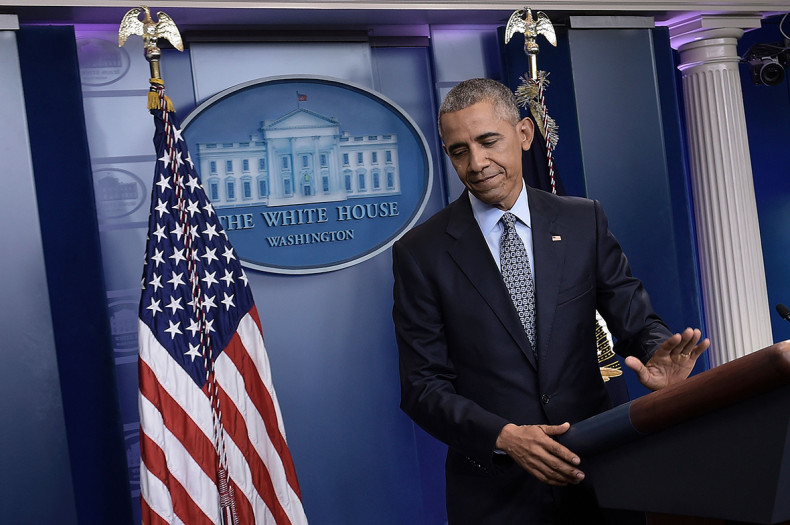 And while no single American voter can take credit for these foreign policy wins, we did nonetheless reap the benefits of his accomplishments overseas by unconsciously playing diplomatic relations at a grassroots level with all whom we interacted.
It wasn't always pleasant. American migrants had to weather the storm of his fledgeling diplomacy skills during the Libya conflict. We awkwardly manoeuvered discussions around his relentless drone strikes, which killed up to 116 civilians, and flattened an MSF hospital in Kunduz. We scratched our heads when Obama signed FACTA into law in 2010, a tax edict that essentially held single taxpayers abroad, but not massive corporations with Swiss bank accounts, criminally accountable for tax evasion.
Nearly half of his presidency was focused on the very healthcare platform now mired in uncertainty. Relationships with Israel and Russia have suffered, though some would say for the better.
The vacuum created in the Middle East with the withdrawal of more than 15,000 troops and the subsequent Islamic State (Isis) nightmare, on the other hand, will undoubtedly be criticised more and acclaimed less in the years to come.
The world is cautiously forgiving of these shifts, largely interpreted by the wider political community as the ghosts of the Bush administration. But will it extend the same compassion knowing that the incoming president was elected by a combination of fake news outlets that we watch, Russian interference that we allowed, and the draconian Electoral College that we created, where democracy can be undermined by a complex system of delegates that contradicts the very values it claims to defend?
For those choosing the optimistic route, German chancellor Angela Merkel, who previously made no secret of her support for Hillary Clinton, and president-elect Trump exchanged barbs just earlier this week over her open-border policy towards refugees and the increasing terrorist threat in Europe.
Americans abroad can rest assured that this is only the beginning, and should prepare accordingly.
We'll soon join the world in longing for the days when a financial crisis was our greatest global concern. And as the world watches President Trump take his oath, I suspect that in a couple of months, we'll probably say the exact same thing about 2016.