'Now she works for you!' - Paris Hilton shocks fans by dressing up as Kim Kardashian for Yeezy 6
Hilton was credited for making Kardashian famous back in the noughties, but the tables have turned.
Kim Kardashian confused her followers by sharing snaps of old friend Paris Hilton dressed up as her for Kanye West's latest fashion campaign.
The 36-year-old hotel heiress-turned-DJ nearly fooled Kardashian's 106 million fans, emulating her latest look of peroxide blonde hair and heavily contoured makeup.
Hilton, who is credited by many for hurling Kardashian into the limelight after they were BFFs in the noughties, holds a red lollipop in the first shot as she models Yeezy season 6 with a grey bralet and relaxed beige joggers with nude boots in front of a car.
The second shot – which carries the same paparazzi-style vibe as the first – sees her in another grey crop top with charcoal grey leggings and a lighter grey hooded jacket with trainers, looking like Kardashian on a low-key LA outing. The third picture sees Hilton carrying a coffee cup in an all-grey slouchy outfit as she walks in the street again.
Kardashian, impressed with her pal's attempts to recreate her silvery blonde locks and overall look, captioned the post: "#YeezySeason6 #ParisHilton#ForeverTheOG YEEZYSUPPLY.COM."
She dubbed her "Forever The OG" in her hashtags, aka "original gangster," nodding to the fact that Hilton was her mentor when she first graced the LA celebrity scene.
Fans commented on the post in their droves, with one person writing: "Paris Hilton made kim kardashian famous in 2006."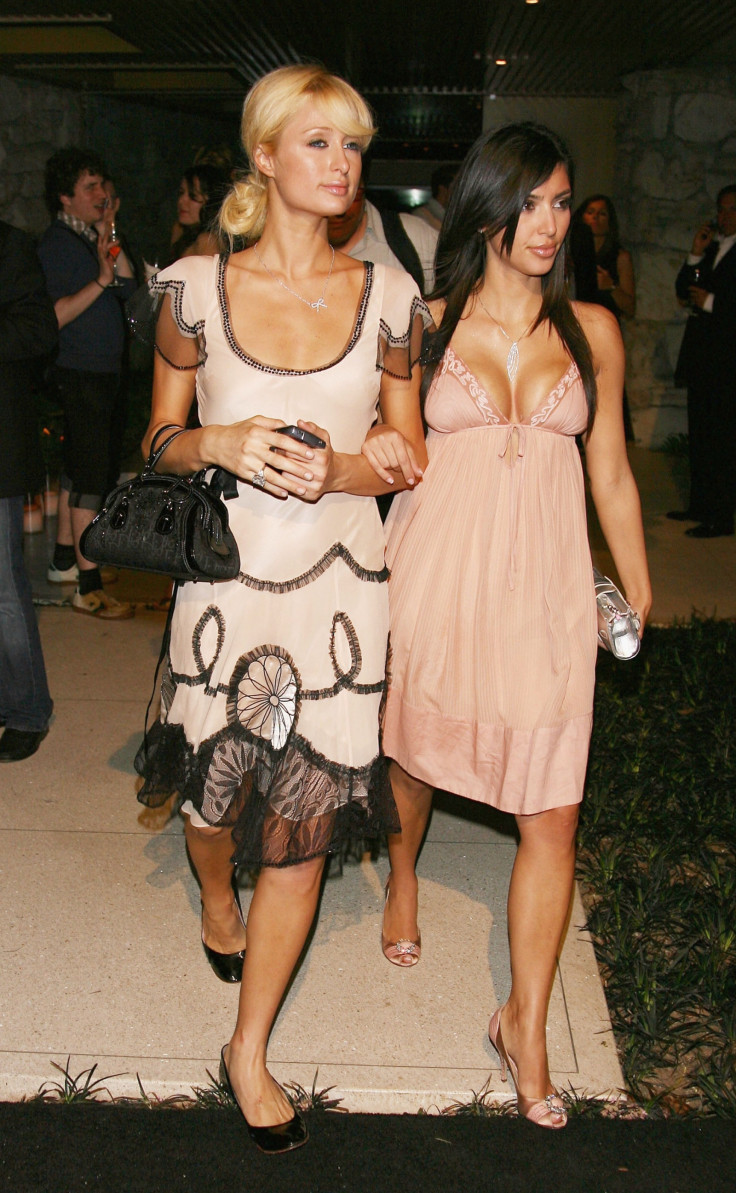 While someone else said: "OMG she looks so much like Kim here," as a third put: "Now she works for you ."
Hilton made headlines on her own accord recently for getting engaged to Leftovers actor Chris Zylka, who proposed to her on New Year's Eve atop an Aspen summit. The fairy tale proposal was completed with a huge diamond engagement ring worth $2m.
And though Kardashian maybe regarded as one of the most famous women in the world now, she used to be employed as a stylist/closet organiser for Hilton in the early 2000s. The mother of three also appeared in four episodes of Hilton's reality series The Simple Life, which premiered in 2003.
Hilton told Yahoo in 2015 that the "Kardashians would not exist today" without her, stating: "It's nice to inspire people, We've known each other since we were little girls, we've always been friends. So yeah, I'm really proud of her and what she's done."