The number of people killed over the course of President Rodrigo Duterte's drug war by vigilante mobs and extrajudicial killings in the Philippines has rocketed to 1800, police said during investigations into the bloodletting.
National Police Chief Ronald Dela Rosa told Filipino lawmakers that police were now investigating 1,067 drug-related killings outside normal police work. The latest figures had been compiled since July 1, the Australian broadcaster ABC reported.
Dela Rosa made the comments as he gave evidence to a Senate Committee hearing into the wave of murders, and explained police were looking into the deaths of 712 drug traffickers and users who had been killed during police operations.
Recent official figures had put the number of dead at 900, with President Rodrigo Duterte recently saying UN criticism of his drug war was misplaced as only 1,000 had been killed.
"Why would the United Nations be so easily swayed into interfering in the affairs of this republic? There are only 1,000 [killed]," he said at a press conference in Davao, the city where he earned his reputation as an enforcer as mayor.
Tough-talking Duterte, who was elected to office at the end of June, has made no apologies over the recent killings and has lashed out at the UN and human rights groups who have criticised the mounting body count.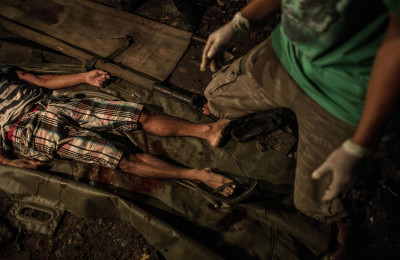 In a foul-mouthed tirade, Duterte said he would consider withdrawing from the UN, calling the international body the "son of a whore" and offering other nations such as China to join him in a new supranational organisation.
As Filipino senators have begun their investigations into the effects of Duterte's drug war, the newly elected Filipino leader has come under intense criticism.
"My concern does not only revolve around the growing tally of killings reported by the Philippine National Police (PNP). What is particularly worrisome is that the campaign against drugs seems to be an excuse for some law enforcers and other elements like vigilantes to commit murder with impunity," Senator Leila De Lima was quoted as saying in the local press.